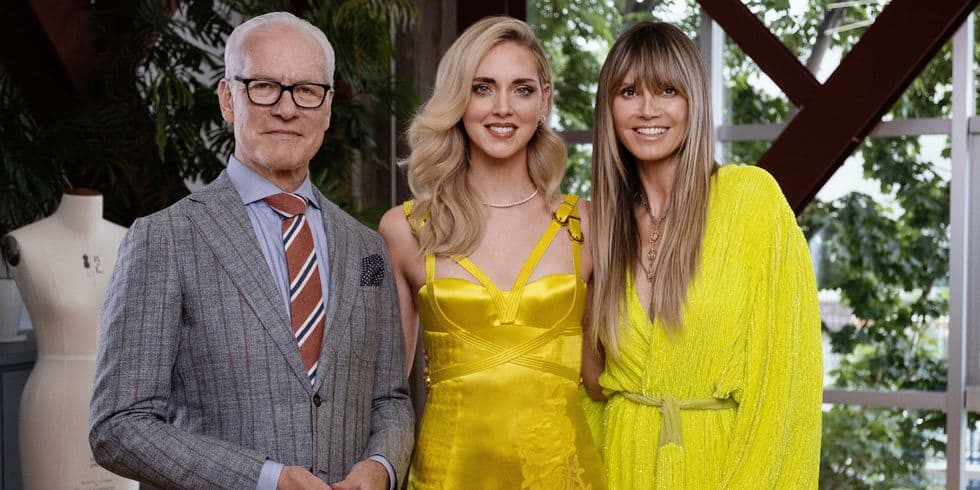 Chiara Ferragni sta mettendo a frutto le sue credenziali di moda con un ruolo nel programma televisivo di Heidi Klum "Making the Cut."
L'influencer e designer italiana si è rivolta a Instagram per annunciare il suo ruolo di giudice nello show Amazon Prime, che si concretizza in un concorso di design che mira a portare alla luce nuovi talenti della moda. Agirà come giudice insieme alla supermodella Naomi Campbell, ai designer Joseph Altuzarra e Nicole Richie e alla fashion editor Carine Roitfeld. Lo spettacolo, che andrà in onda nella primavera del 2020, sarà ospitato e prodotto dalle figure della moda Klum e Tim Gunn.
"Così onorata di essere uno dei giudici di #MakingTheCut", Ferragni le ha detto 16,9 milioni di follower su Instagram, condividendo una foto di se stessa con Klum e Gunn da Tokyo, dove attualmente sta girando il cast. Klum ha anche condiviso un selfie della coppia con i suoi 6,4 milioni di follower, dicendo che era "così eccitata" ad accogliere Ferragni nella giuria.
Secondo il WWD, "Making the Cut" vedrà 12 imprenditori e designer lottare per un premio di $ 1 milione e l'opportunità di sviluppare i loro marchi nel business globale. I pezzi visti nello show saranno anche disponibili per gli spettatori per fare acquisti su Amazon.
Il ruolo è l'ultimo di una serie di traguardi di carriera per Ferragni, che ha raggiunto la notorietà dopo aver lanciato il suo blog, "The Blonde Salad", nel 2009, e ha poi lanciato la sua linea di moda, la collezione Chiara Ferragni. A giugno è stata messa in vendita la sua nuova collezione di make-up per il marchio di bellezza francese Lancôme, e stando a quanto riferito, sta lavorando a un set di documentari da distribuire entro la fine dell'anno.