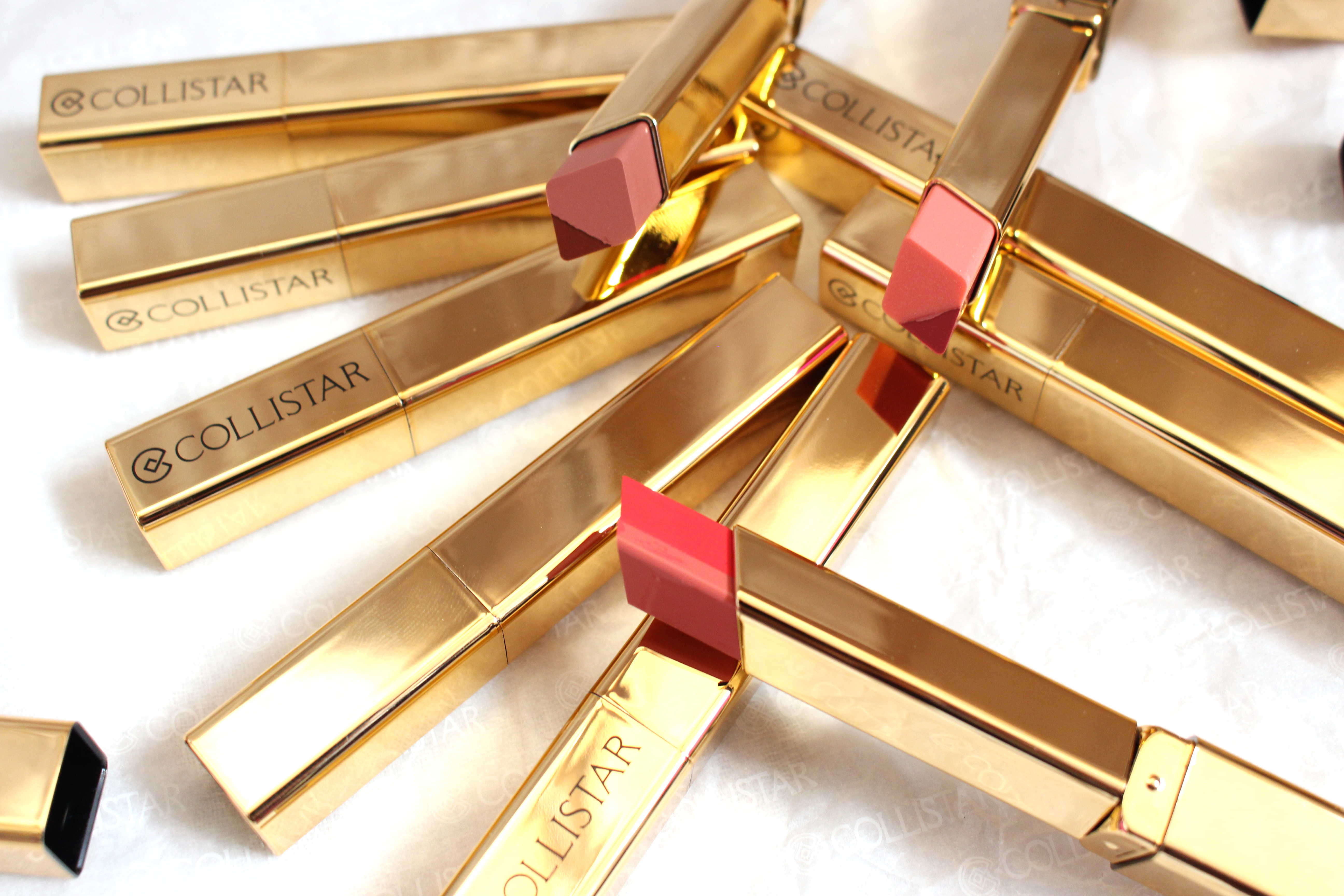 Can a lipstick meet the needs of your soul and of your mood in the same time?
Collistar answers to this question launching a never seen before collection.
New Duo Extraordinary Lipsticks, available in 10 shades, reveal the soul of each of us and recreate a perfect rouge à lèvres effect.
The golden packaging has a squared shape stick, in order to combine two contrasting shades: the first is used to define the lips contour and the second to fill sensually the inner part of them with a striking effect, for volume and definition.
The 10 double colours main theme is the fullness of colour, vibrating and bright.
For more delicate looks:
Sensibile
Affascinante
Innocente
Ingenuo
That combine coral, red and brown tones with neutral shades.
For more provocative looks:
Malizioso
Dinamico
Eccentrico
Sofisticato
Impulsivo
where energetic shades like orange and red are combined with purple and fuchsia.
Finally Divino, the quintessence of sensuality: two reds, one carmine and a laquer, an embrace that represents ode to femininity.