The light with which we make up is fundamental, in fact, bad lighting can give disastrous results not only in photos, but also and above all in the result that follows the application of our make-up! That's why we introduce you to Easehold's Venus Pro.
Every day you happen to think that you have a certain aspect in front of the bathroom mirror and then realize, only once you leave the house, that the spectacular make-up you had created did not look what you thought it would be.
The best light to wear makeup is without doubt the natural one, but for several factors a mirror with lights is better.
With a pure white color and a chic design, Venus Pro is able to capture all the uniqueness of the makeup created, thanks to the 3 colored lights with 66 bright LEDs that can provide fantastic brightness by imitating sunlight. There are 4 types of enlargements to improve any makeup.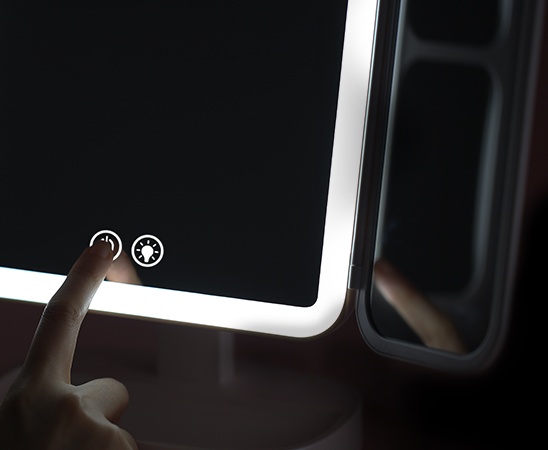 With just one touch of the button on the screen you can get the perfect brightness for your skin. You can choose between 3 colors: white light, warm light and natural light.
The mirror has other functions such as rotating 180° horizontally and 90° vertically to allow easier exchange between standard and magnifying mirrors. On the support there is also a small tray, to store accessories, eyebrow tweezers, etc…
The magnifications are 1X / 2X / 5X are to be used for daily makeup, while the mirror with 10X magnification, included in the set, compact and detachable is perfect for small details, such as eyeliner, mascara, eyebrows, contact lenses , etc … and it is also pocket-sized.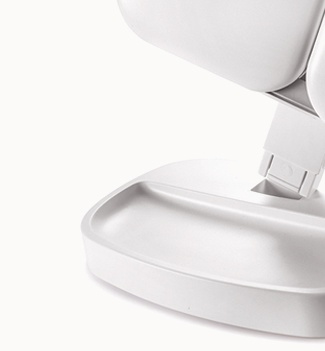 It has three doors to improve the structure of the support and solve the position adjustment and thanks to its rotation it illuminates the face perfectly.
The ultra-thin mirror is powered with a USB cable or AAA batteries, so you can use it anywhere, even on the go.
The warranty is 3 years in order to provide good breakage insurance. It is a perfect gift for girls and not only, perfect as a Christmas gift. Purchasable and available on Amazon.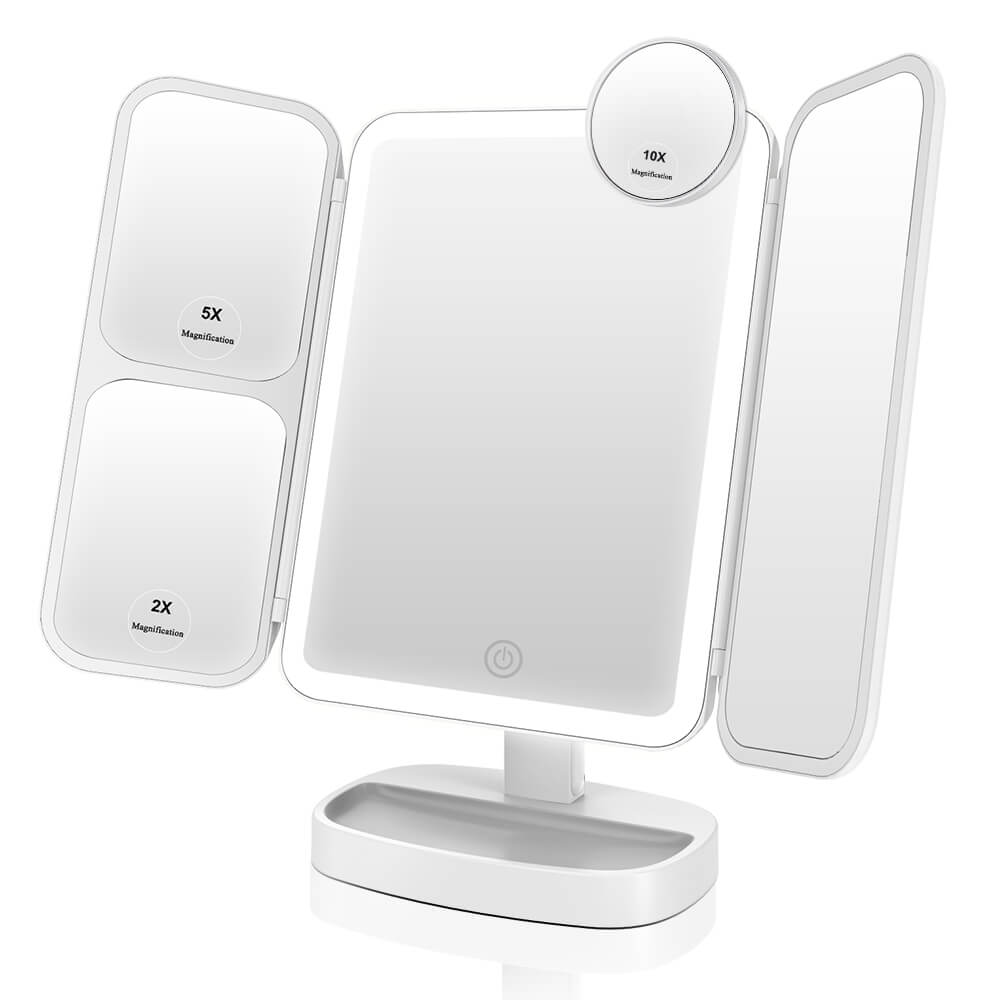 IG PROFILE: www.instagram.com/easehold
WEB SITE: easehold.com