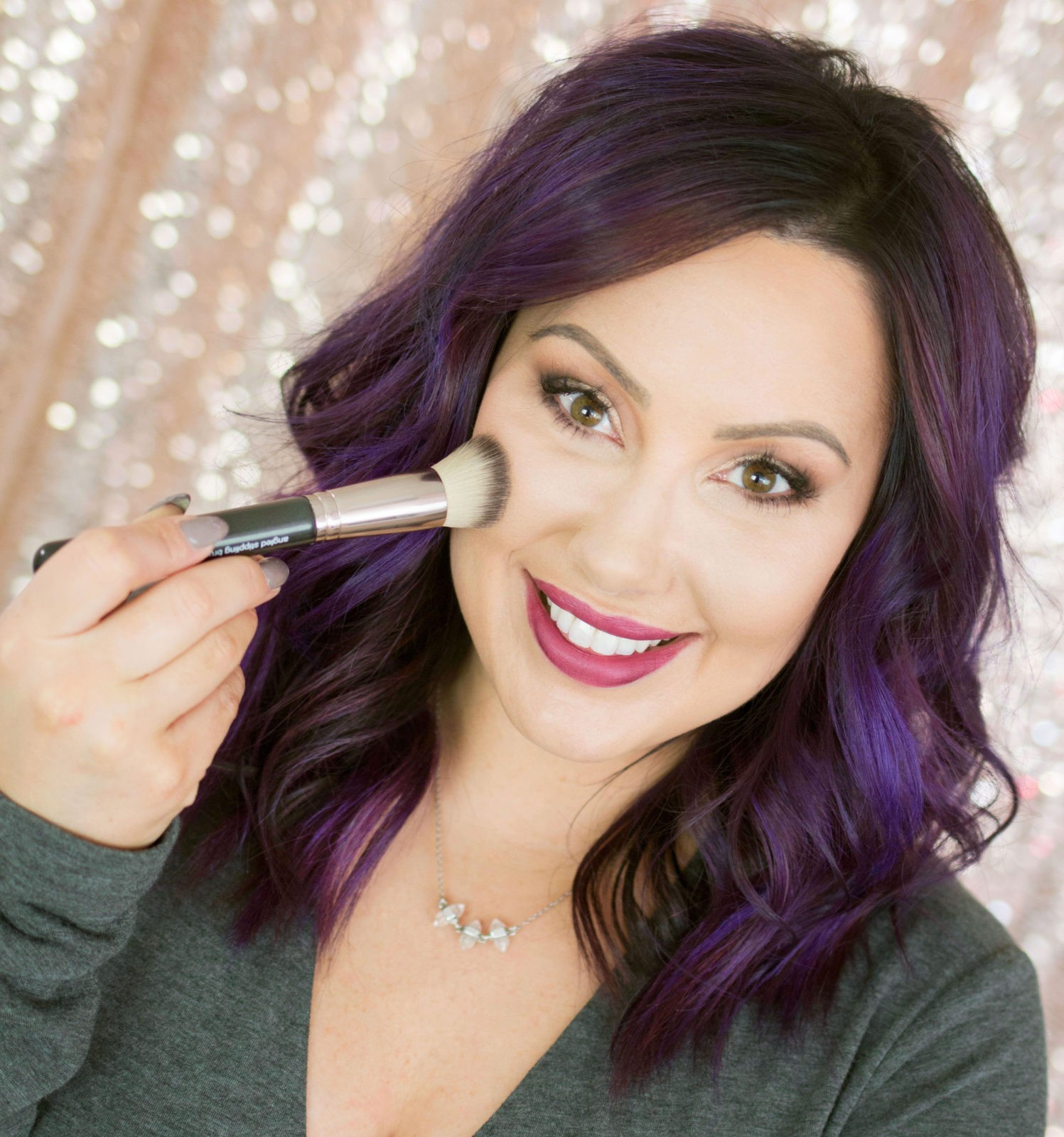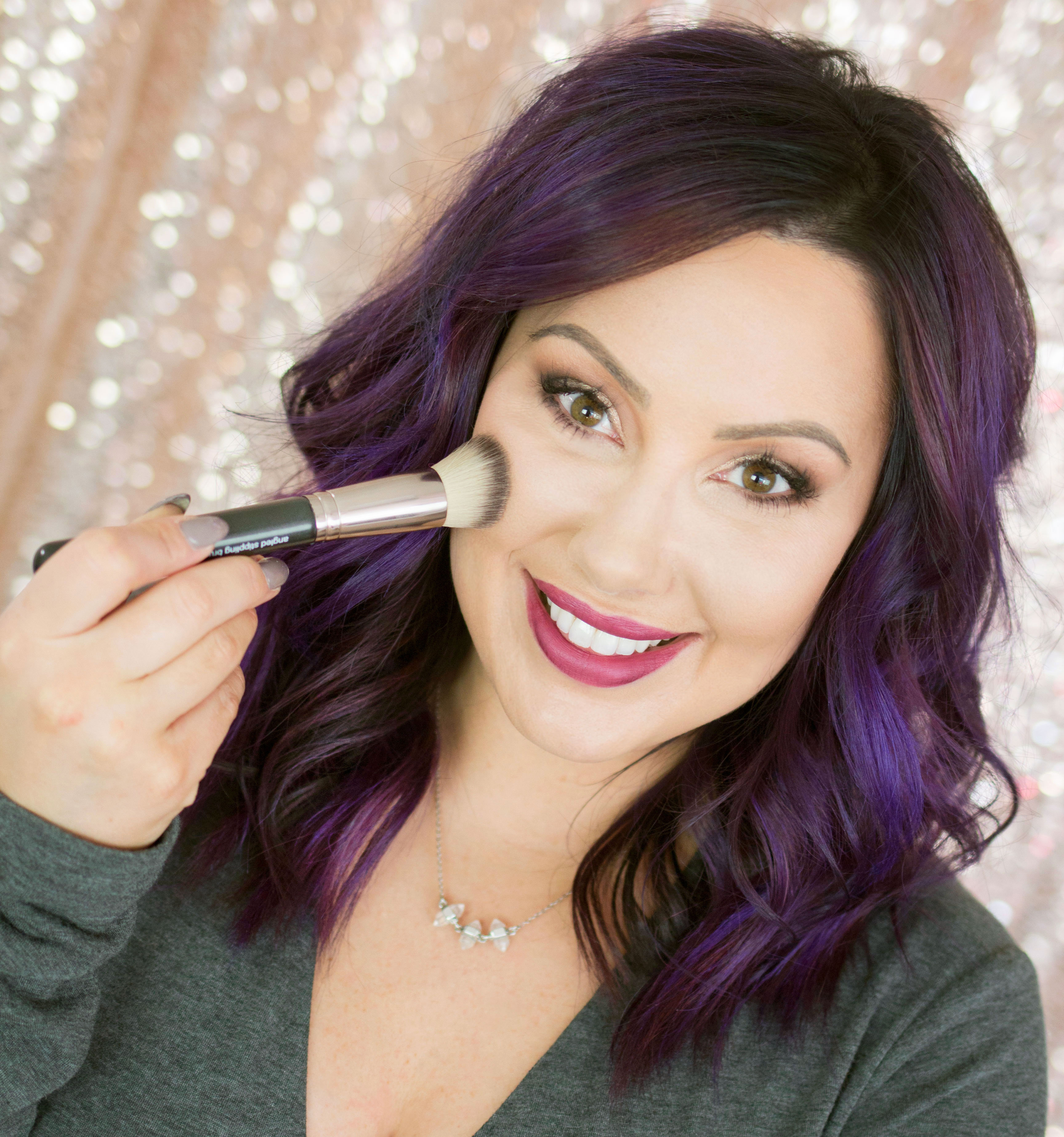 Today on JFM, a special guest: Marlena Stell, founder of the famous American brand Makeup Geek, who will answer the questions to discover some aspects regarding her private life and her brand.
Marlena started her journey 7 years ago on Youtube, with the aim to help people to feel more beautiful by using make-up; she describes herself as "a Makeup Educator" rather than a "Makeup Artist".
Her channel has spotted a great success in a short time, so in 2012 she decided to found her cosmetic line Makeup Geek.
Hi Marlena, welcome to Just Fashion Magazine. Let's start talking about you and who is Marlena at home, what do you usually do during the day and what are your main hobbies?
Since my time is always so stretched thin, I love doing anything relaxing or being outdoors. My husband and I love bike riding together, exploring various cities in California, and just snuggling on the couch with our Cavalier King Charles Spaniel, Lady. 🙂 A typical work day includes everything from recording videos for YouTube, to working with labs on product development, or meeting with my staff to execute marketing strategies.
On your youtube channel, you tell about your experience in weight loss, which was the first input that pushed you to change your life?
My dad had a lot of health issues later in life that, unfortunately, put him in the hospital often. When he passed, it was definitely a wake up call for me. I was getting so unhealthy, to the point that I was carrying a large bottle of Pepto Bismol in my purse every day just to cope with my stomach issues. I knew I didn't want to live my life feeling sick or being in the hospital at the end of my days, so I made immediate changes to eat healthy and get plenty of exercise. Over 4 year span, those changes result in my 125 pound weight loss.
You were one of the first YouTuber who started uploading videos dedicated to makeup, why did you decide to take this route and then to create your make-up line founding Makeup Geek?
I have always loved makeup AND teaching—I was a music teacher for years before starting Makeup Geek! Uploading my makeup videos on YouTube allowed me to still teach, but have it be focused around makeup…and therefore enjoy both of my passions in the process.
I started the makeup line because, as an avid makeup lover, I knew certain products were missing from the market that I would personally want the opportunity to buy. I love working with different colors, textures, and the chemistry behind makeup—this is my dream job!
Makeup Geek supports many Youtubers in fact one of your latest products called "MannyMUA x Palette Makeup Geek" is in collaboration with the famous youtuber MannyMUA, why have you chosen him among many others?
I have met so many influencers over the years and have found that some were genuine and some were not. When I met Manny a couple years ago, we just clicked—he felt like a little brother to me. I loved how he was totally authentic and never apologized for being who he was despite how much negativity was being thrown at him. On camera, he is exactly who he is in person.
Makeup Geek is defined as a revolutionary and low cost brand, could you ever imagine that in a such short time you would reach this great success?
I really didn't! I didn't create this brand in the hopes of major success or fame, I just pursued what I truly love what I do. I think that is the key to success…to find something that fulfills your soul's passion. Others will feel that passion come through and want to support your company knowing it's from a place of love and not hunger for success.
Which are your 3 makeup products that you would never drop out?
Makeup Geek's Cocoa Bear Eyeshadow (it's my pet name for my husband), Makeup Geek's Grandstand Foiled Eyeshadow (I've worn so much I'm on my 4th pan!), and Makeup Geek's Angled Stippling Brush (I use it every. single. day.).
As a last question, the theme is "Beach party", can you recommend to our readers a look to be created with Makeup Geek products for a beach party with friends?
Fun! A beach party is the perfect occasion to incorporate a little color, but you'll still want to keep the look low maintenance. We recommend using these four Makeup Geek Eyeshadows to create an effortless, yet "theme appropriate" look.
Makeup Geek Eyeshadow in Beaches and Cream (all over lid/transition)
Makeup Geek Eyeshadow in Barcelona Beach (crease)
Makeup Geek Eyeshadow in Bleached Blonde (inner corner)
Makeup Geek Eyeshadow in Shark Bait (lower lash line)
Makeup Geek Eye Liner Pencil in Ocean
JFM staff and myself want to thank you for the time you have dedicated to our magazine and for all the information you have provided.