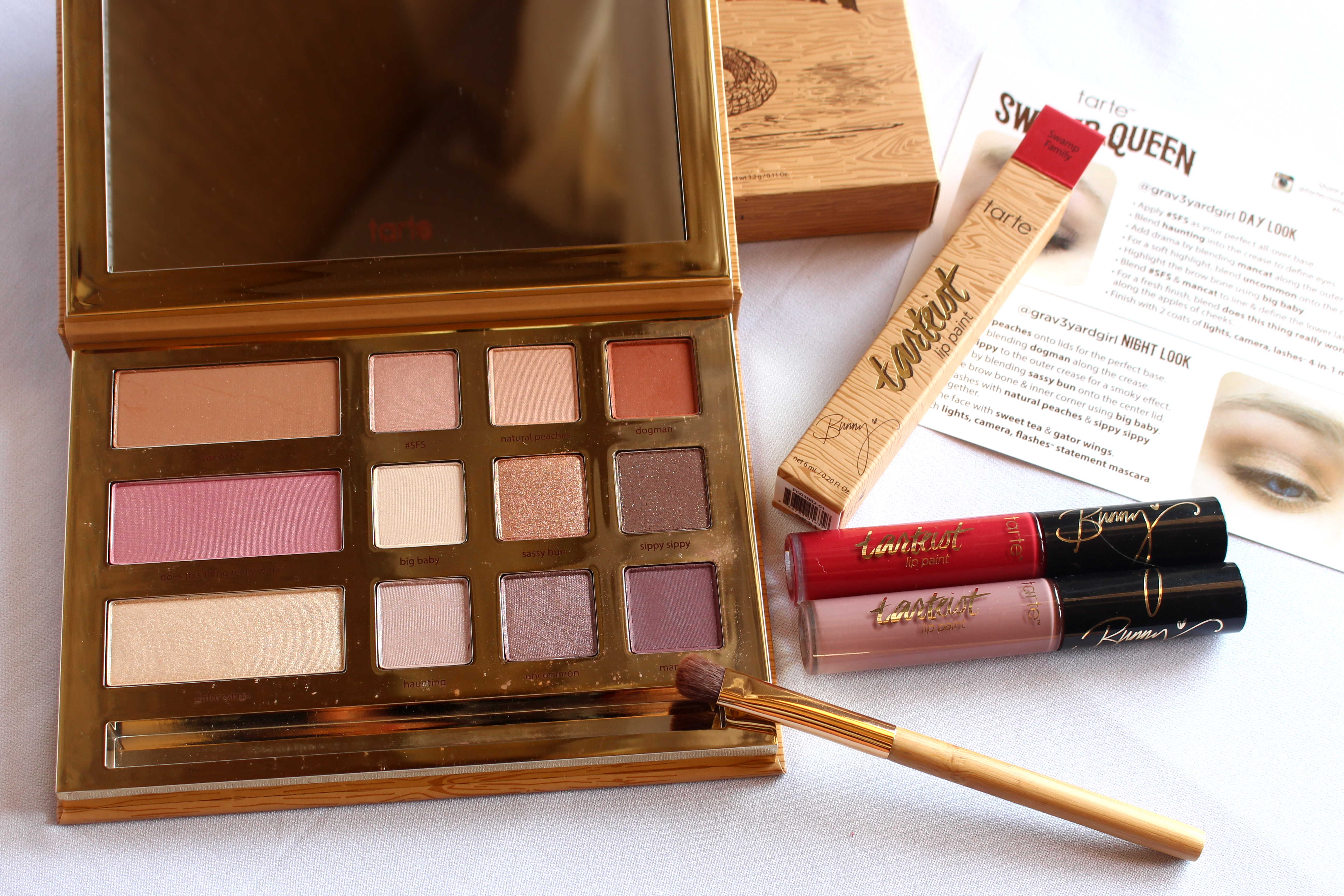 Do You know Bunny Mayer?
Oh what a Question! Obviously you know her. On her youtube channel you can find her under the name GRAV3YARDGIRL. Lives in Texas and now she is along most-watched youtubers of the world. Her Channel active since 2010 features 7 million members.
On 6th June, in collaboration with the American brand TARTE COSMETICS she created and launched her first make-up collection in Limited Edition.
The collection is made up of the beautiful Swamp Queen Eye & Cheek Palette and 2 tarteist: Texas Toast and Swamp Family all in a perfect GRAV3YARDGIRL's style!
The Swamp Queen Eye & Cheek Palette, have a rigid packaging with a wooden frame and a crocodile drawn in perfect Texan style. Inside you can find 9 eye shadows all in warm tones, the "Does this thing really work?" is a Blush, the "Sweet tea" is a Bronzer and "Gardor Wings" is a Highlighter.
Obviously all the colors have been completely chosen by Bunny, also the two Tarteist perfectly reflect her personality:
Texas toast is a very special pinkish mauve nude with a satin finish, while Swamp Family is a red with a blue undertone with a matte finish.
The GRAV3YARDGIRL Collection went quickly sold out on the website after its release, but will soon be available again to meet the strong demand from fans.