The period in summer can be really annoying, especially because of the heat that dilates the blood vessels and causes a more abundant flow, as well as tiredness. But, if we told you that with The Honey Pot can you better enjoy the period in summer and your holiday?
The premenstrual syndrome that appears stronger and clearer during the summer due to the temperature changes that produce an increase in cortisol, is not a good reason to remain nailed under an umbrella or to ruin the holidays.
No fear! The Honey Pot, the first brand for female hygiene care, takes care of this. We at JFM have had the pleasure of trying some of their products and we can't wait to show them to you!
Refreshing, fresh and healing products developed, clinically tested by women and approved by the gynecologist. Biodegradable and cruelty free present menstrual care for those who need it most, supporting homeless women, low income or living in poverty for every purchase.
A delicate formula able to increase humidity levels, calm irritation and balance the pH by purifying the most delicate parts without irritating. Made with herbs and natural ingredients such as lavender that can calm inflammations, apple cider vinegar that bows and maintains a healthy pH, calendula that fights infections and prevents infection, etc … Perfect for infections , dryness and irritation. It is a miraculous product, it does not bring any type of reaction and irritation. It prevents recurrent infections and is not absolutely aggressive especially during the periods of the cycle, when the pH of that area undergoes an alteration compared to normal.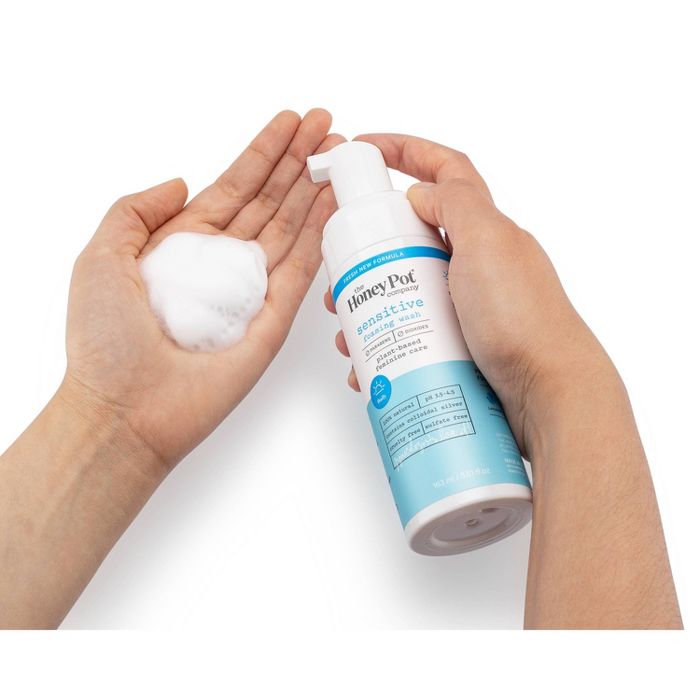 Feminine hygienic wipes that increase humidity levels, reduce irritation and improve pH. They leave no residue, irritation and burning. They guarantee freshness and protection when used with Sensitive Wash. Composed only of herbs and natural ingredients such as coconut oil that fights bacteria and moisture, Aloe Vera soothes and heals irritated skin, cucumber soothes and refreshes, while calendula fights bad bacteria and prevents infection. Suitable for irritations, dryness and infections. It acts delicately ensuring freshness and hydration throughout the day. Ideal for when we are away from home and to always carry on the bag.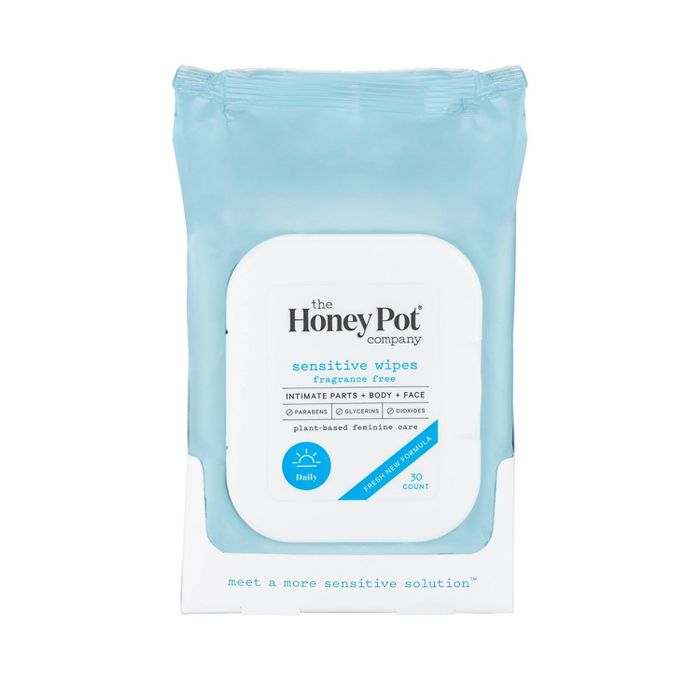 Overnight Herbal Pads with Wings
Overnight pads with wings made of pesticide-free cotton. They only contain essential oils and herbs to recreate the refreshing effect that everyone likes and can relieve cramps. 33 cm of pure freshness! Made with lavender and rose to reduce inflammation, Aloe Vera to soothe and treat irritated skin and mint to ensure the right freshness. It traps the smell and the bloody perfectly.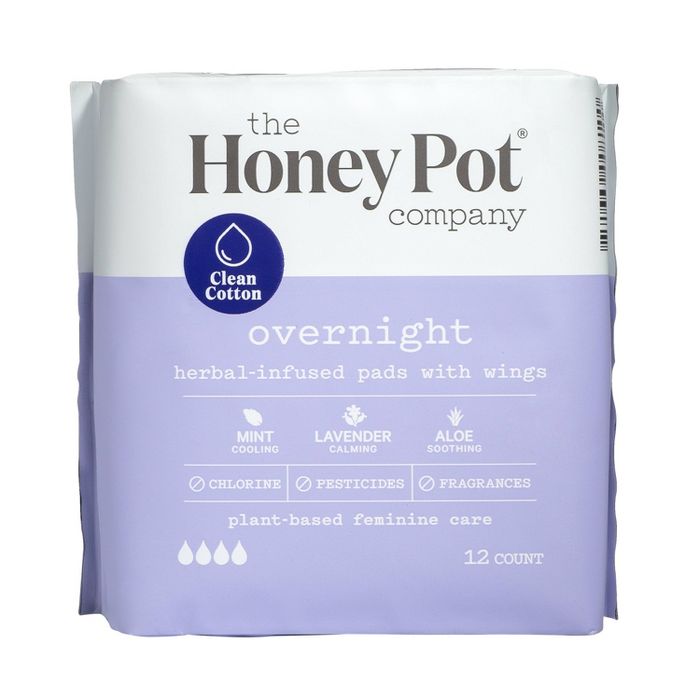 Perfect for light days or for extra protections, they create a delicate and refreshing effect capable of relieving cramps and menstrual pains, thanks to the infusions of essential oils and herbs such as lavender that calms inflammation, rose that reduces inflammation, Aloe Vera that soothes and heals irritated skin and mint to minimize pain and refresh. 18 cm of guaranteed freshness! Perfect for irritated skin after waxing. They are so thin that they cannot be seen through pants. Let's not forget the wonderful lenition it gives. They are wonderful, especially for these hot summer days.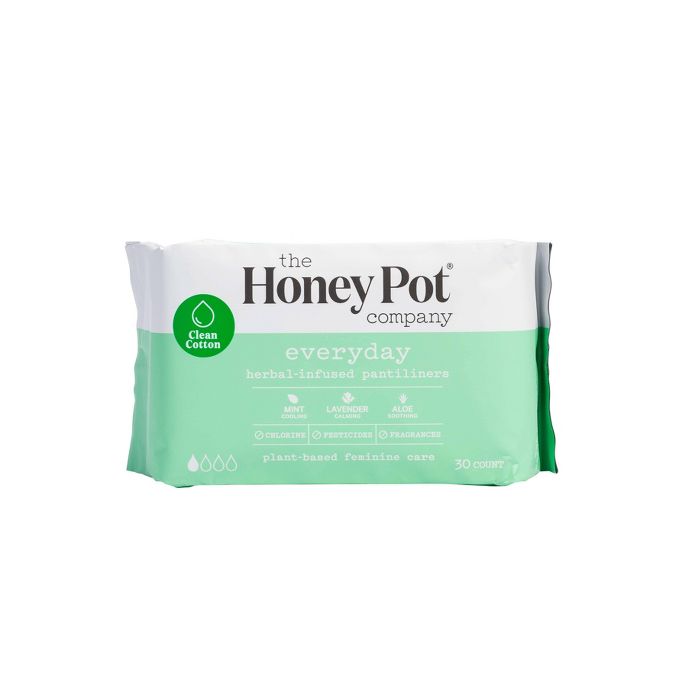 24 cm cotton absorbency for relaxing comfort and greater safety. Herbal, infusions of essential oils and free of pesticides for a "refreshing" effect that helps with cramps and discomfort. Containing lavender to calm inflammation, the rose to reduce inflammation, Aloe Vera to soothe and heal irritated skin and mint to refresh. They do not contain parabens, artificial perfumes, pesticides and carcinogens for a fresh, clean and relaxing effect. Perfect for relieving menstrual cramps.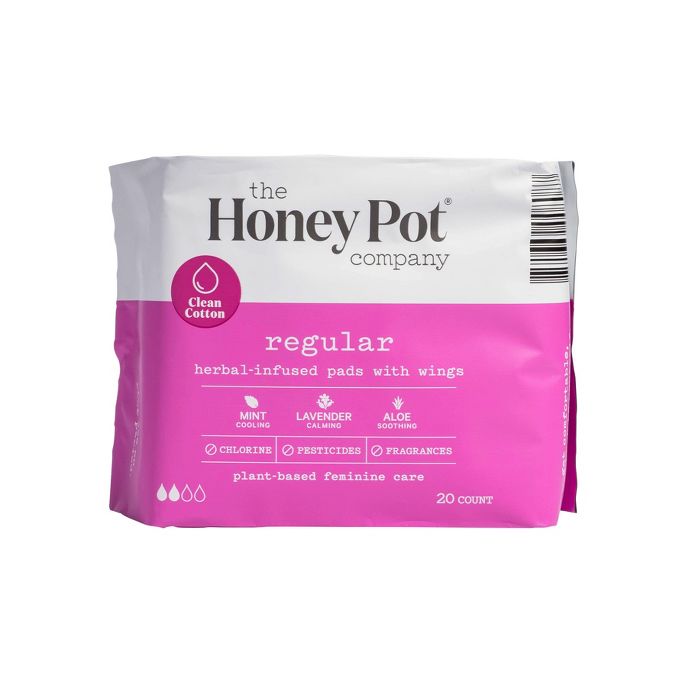 28 cm of safety for heavy days can create the refreshing effect for menstrual cramps. Like the other absorbents of the brand, they contain essential oils and herbs such as lavender to calm inflammations, rose to reduce inflammations, Aloe Vera to soothe and treat irritated skin and mint to minimize pain and refresh. They release a light and natural smell together with a feeling of freshness.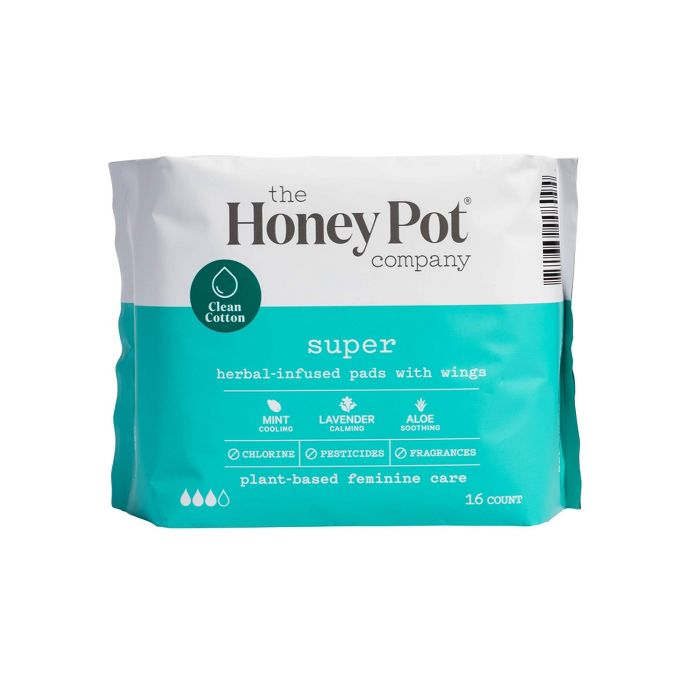 IG PROFILE: www.instagram.com/thehoneypotco
WEB SITE: thehoneypot.co