Before I start talking about the products, I'll tell you something about this brand because I've clearly documented myself. Founded by Tiffany Masterson, the principles of Drunk Elephant are simple. In fact, the brand's watchword is "Keep it Simple".
Masterson says that in her life she had used a lot of different products for the skin, but no product had had really good results in particular to combat imperfections and problems related to redness and impurities. So, in her experience, she had identified 6 components that in cosmetic products gave her problems compromising their use and results. He called them the "Suspicious Six."
The six suspects are essential oils, fragrances and dyes, sodium sulfate (SLS), chemical sunscreens, silicone components, certain types of alcohol.
Drunk Elephant therefore aims to make few products, but all of them free of these substances. His name comes from the marula trees. Elephants eat its fruits, which ferment in their stomach causing a toxic effect.
And in fact one of the brand's first flagship products, and perhaps the one to which everything revolves around, is Marula Oil.
Drunk Elephant's fame grows thanks to the web and the testimonies of influencers and movie and entertainment stars who declare unconditional love for the brand. In 2018 the brand began to be distributed by SEPHORA in the United States and then arrived in Europe a few months later via CULT BEAUTY and NK SPACE.
Its clean formulas, its iconic white packs topped with pink, orange, yellow and green caps and its logo where the most beloved herbivorous mammal appears since the night of the day have made it one of the viral skincare brands. So if many beauty addicts knew (already) Drunk Elephant now this 100 million dollar brand in 2018 will soon become a new player in the industry with a more global footprint. Shiseido recently acquired 100% of Drunk Elephant for 845 million dollars.
All the way back in November 2019, an entire lifetime ago, celebrity hairstylist Chris McMillan leaked the news of Drunk Elephant's upcoming body and hair-care line in the most Hollywood way possible: by using the new products on Jennifer Aniston.
So a few days ago we at JFM received the new Hair & Body products. The family atmosphere of DE was there: fun and fresh colors and the highest quality products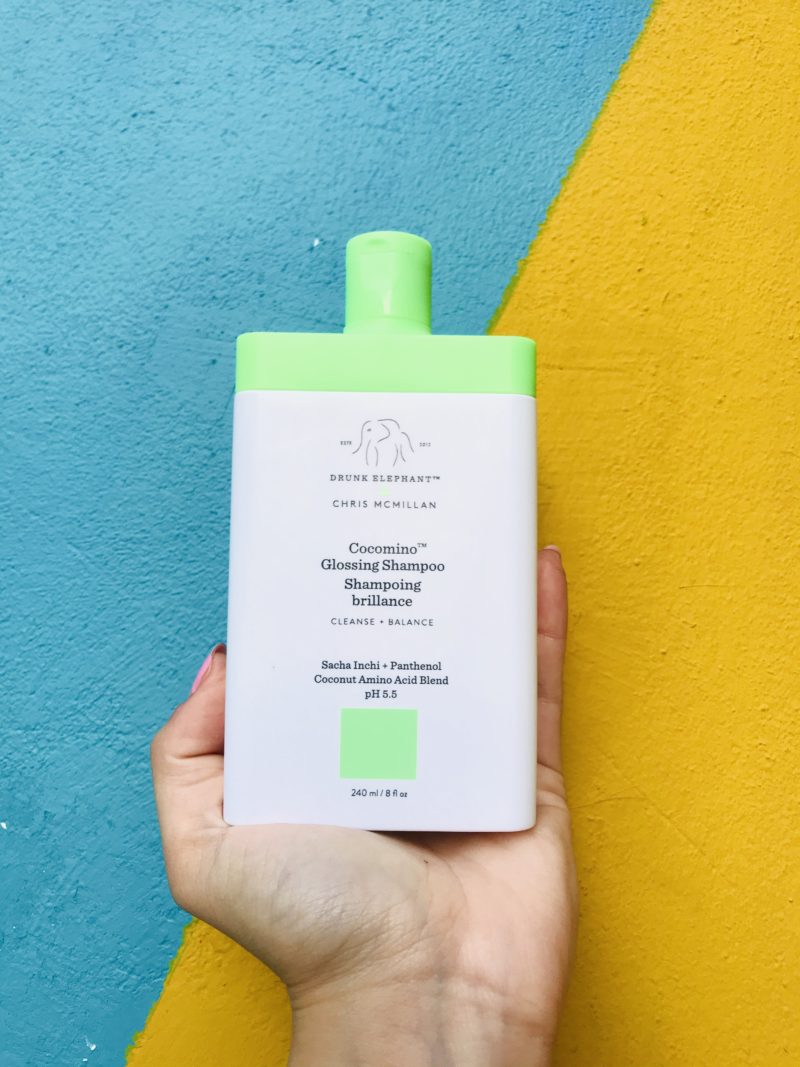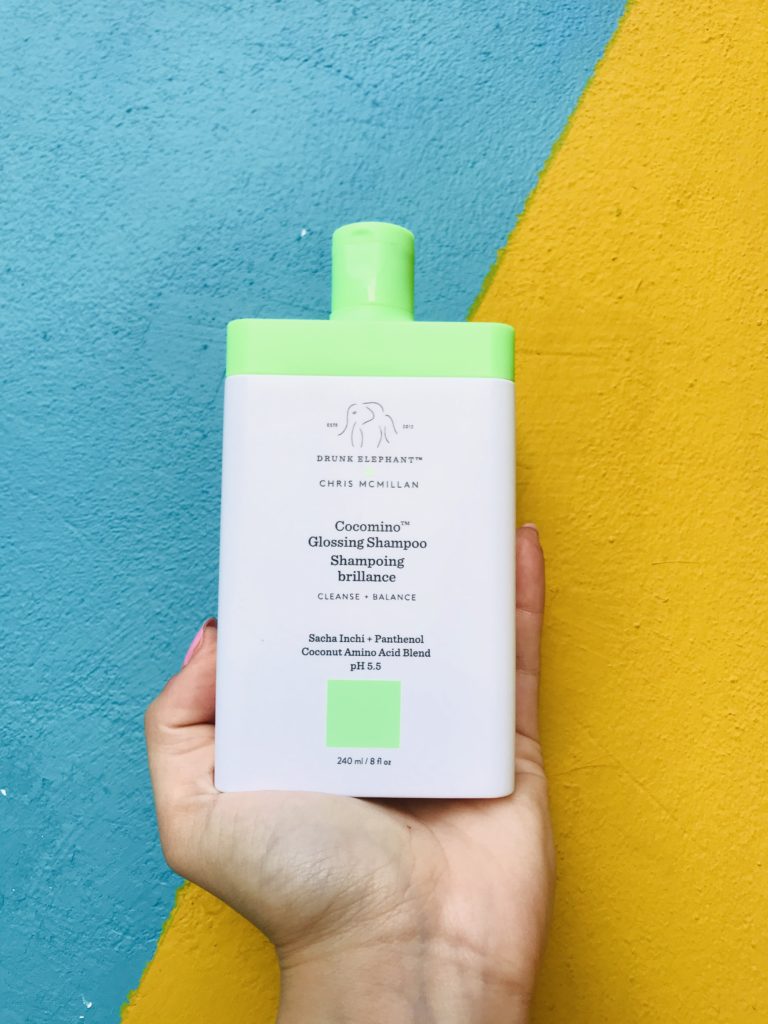 Like all DE's hair and body products, this doesn't contain silicones (which build up residue around each root on your scalp) or sulphates (which draw out moisture, hair dyes and proteins from inside each strand, making it super dry and dull). I was shocked at how frothy and creamy this felt without traditional detergents, all down to a coconut-based foaming agent, which lathered up quickly too. Unlike many non-sulphate shampoos, this gave me properly squeaky-clean hair and a fresh-feeling scalp, plus the signature warm almond scent of the Cocomino formula smelt comforting and familiar, like a really subtle waft of Battenberg cake. I also really appreciate the flip-cap for practical reasons, rather than an irritating screw-cap.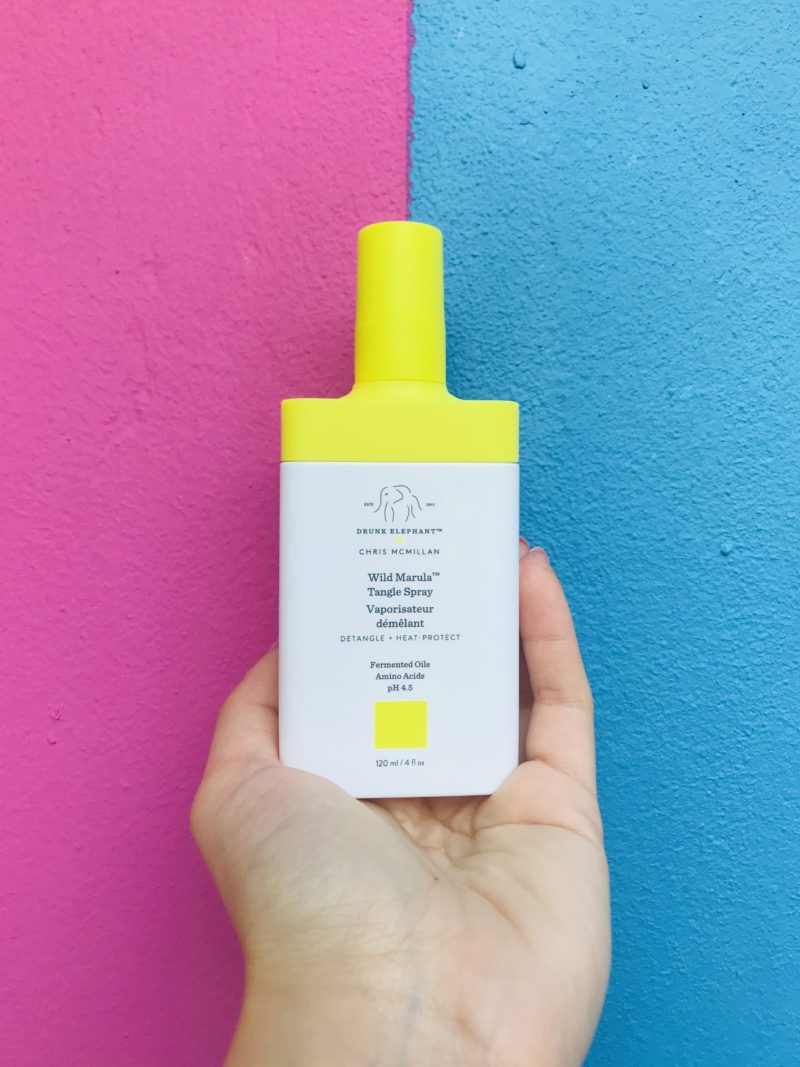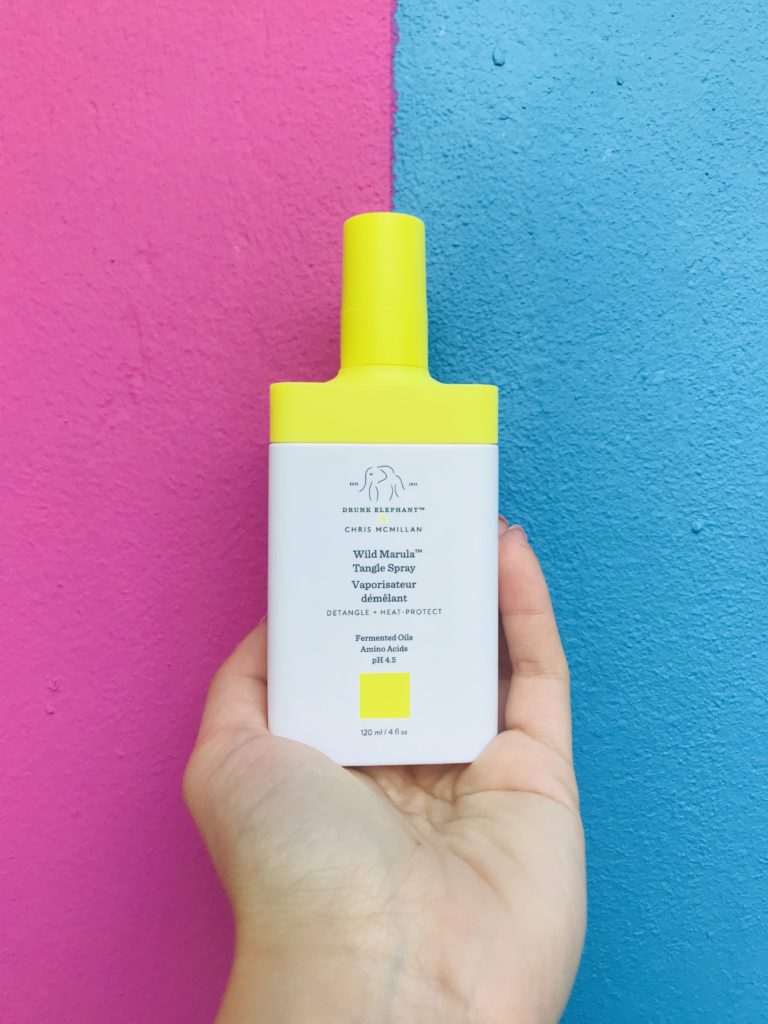 For me, this is by far the most useful and brilliant item in the whole collection. A few sprays brushed through damp hair knocks out any potential fluffiness and eases out tangles fast. It means you can rough dry and still have smooth, manageable hair without having to get heat tools out. Since the coronavirus lockdown, I've done tons of Zoom work meetings where I've wanted to look presentable but not overdone and this spray has helped so much.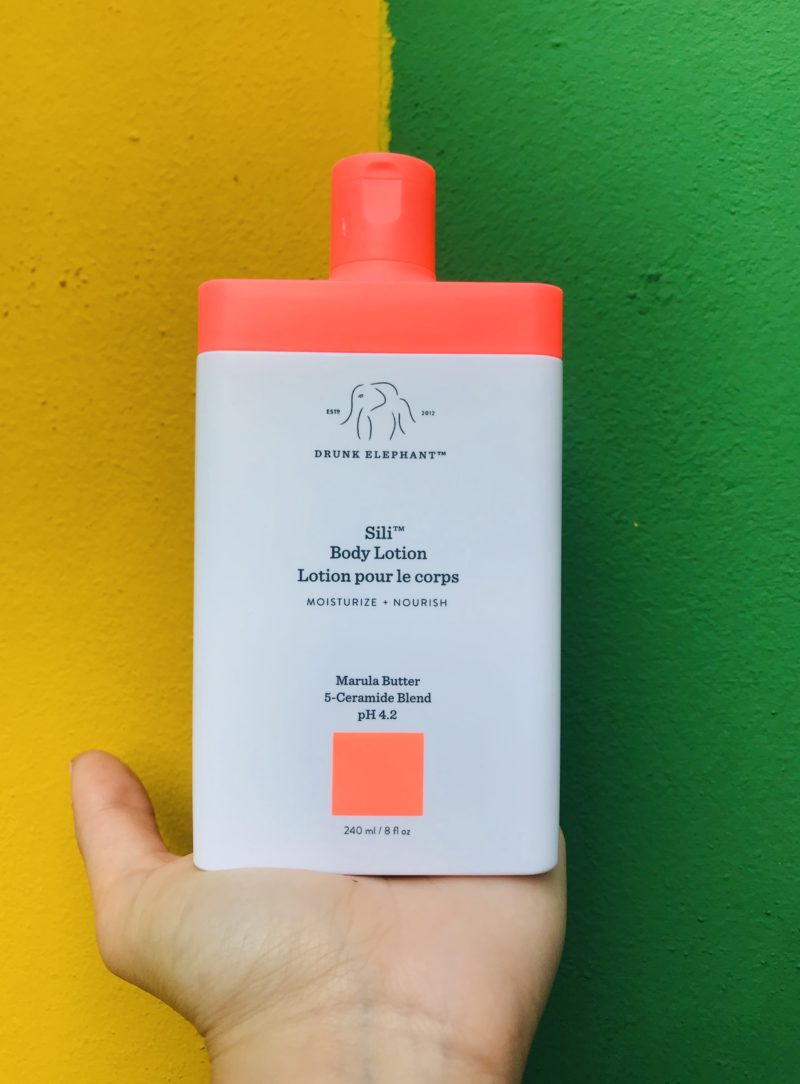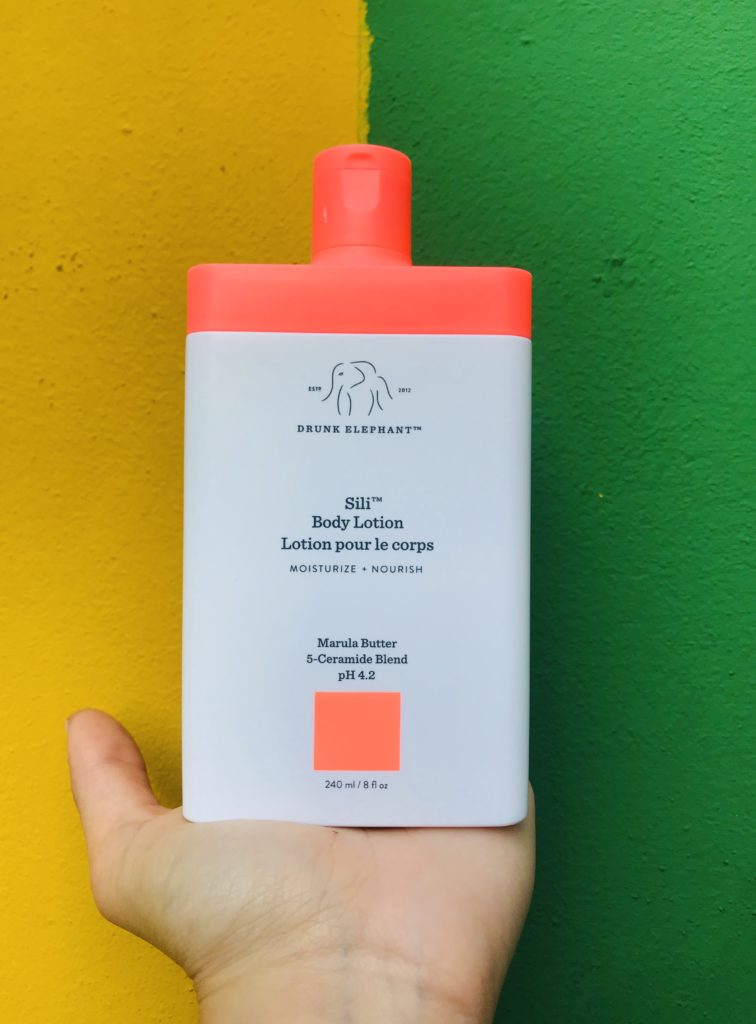 Although I love the idea of scented body cream, perfume within bodycare is precisely what dehydrates and causes scaly skin. There is a really faint trail of that signature almond Cocomino blend from the haircare range, but overall this is as neutral as can be. It's a semi-thick lotion (rather than a buttery crème), and sinks in fast without that infuriating white residue most 'natural' body creams leave behind, which takes bloody ages to rub in.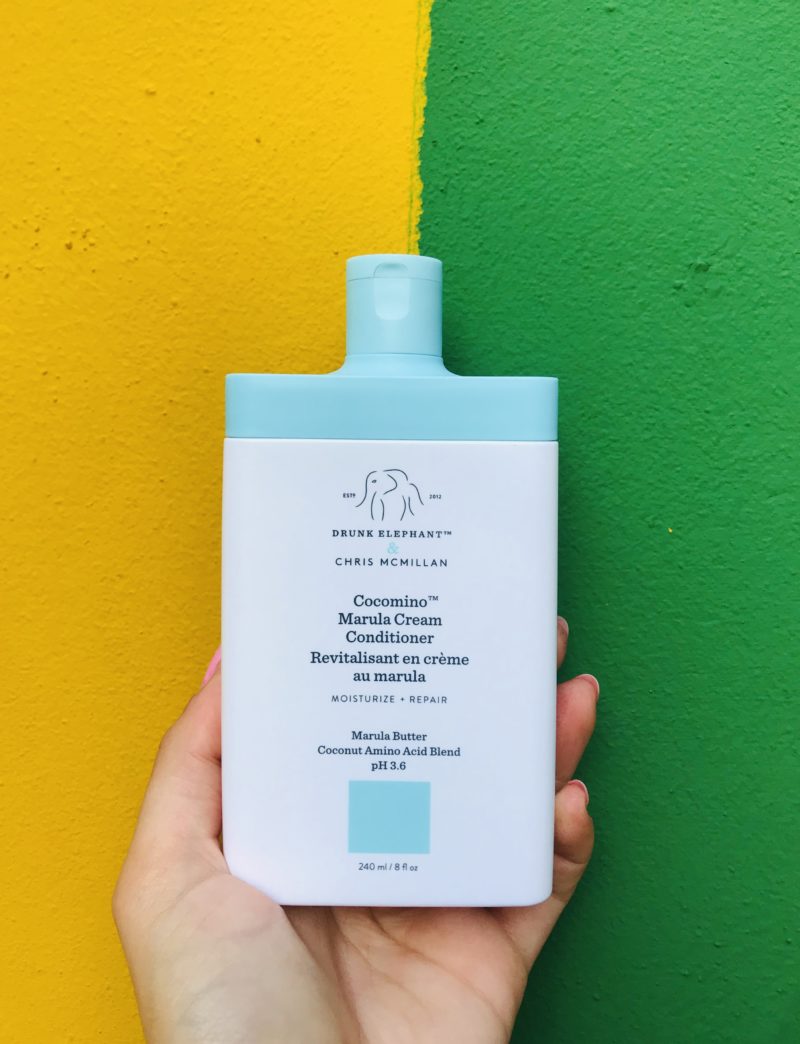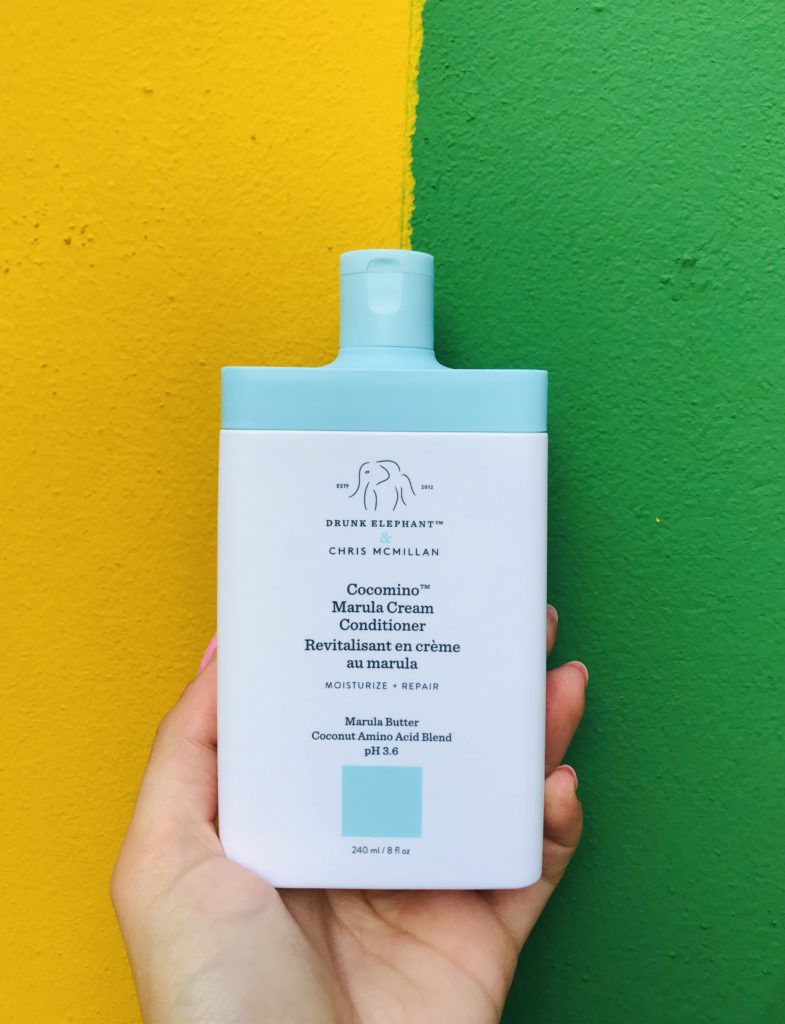 I tried this in a few ways: as a quick rinse-out moisturiser for ends, as a 5-minute 'mask' in the shower while I exfoliated and shaved, and once as a 10-minute deep conditioning treatment on damp hair wrapped in cling-film. I have to say the 5-minute in-shower method was by far the most effective and easiest, and left my hair amazingly soft but squeaky clean too. FYI, Marula is DE's signature oil that nourishes and strengthens, but this felt surprisingly lightweight.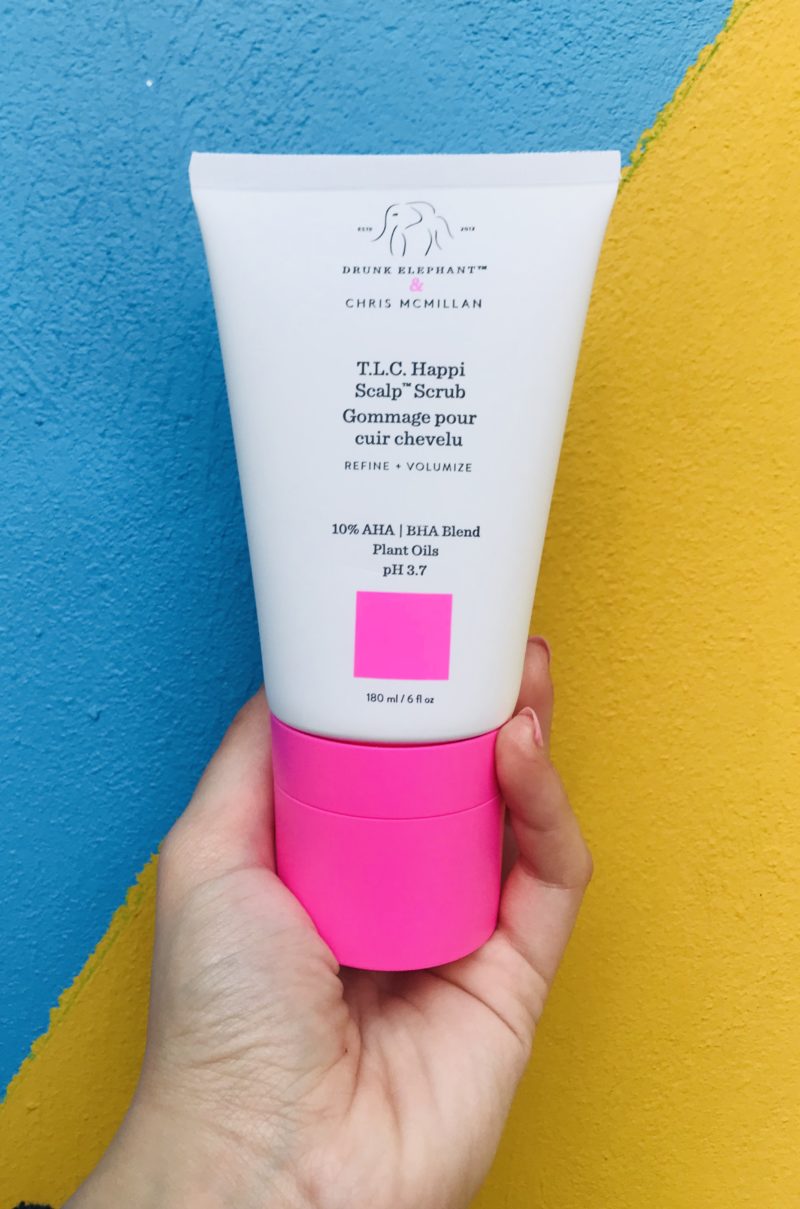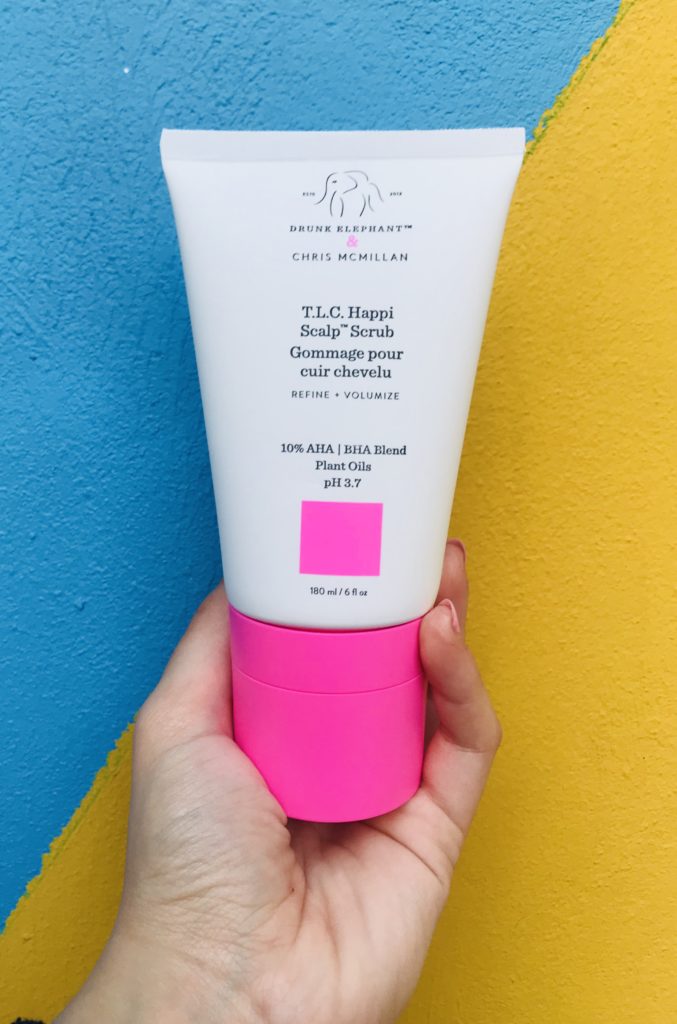 Our secret for a healthy scalp and fuller-looking hair, T.L.C. Happi Scalp™ Scrub uses a stable, supercharged AHA/BHA acid blend designed to rapidly break down and dissolve dead skin cells and styling product buildup while biodegradable and perfectly gentle plant cellulose exfoliating beads sweep them away. Before showering, when hair is dry, apply directly to a dry scalp and massage. Allow to sit for 10 minutes.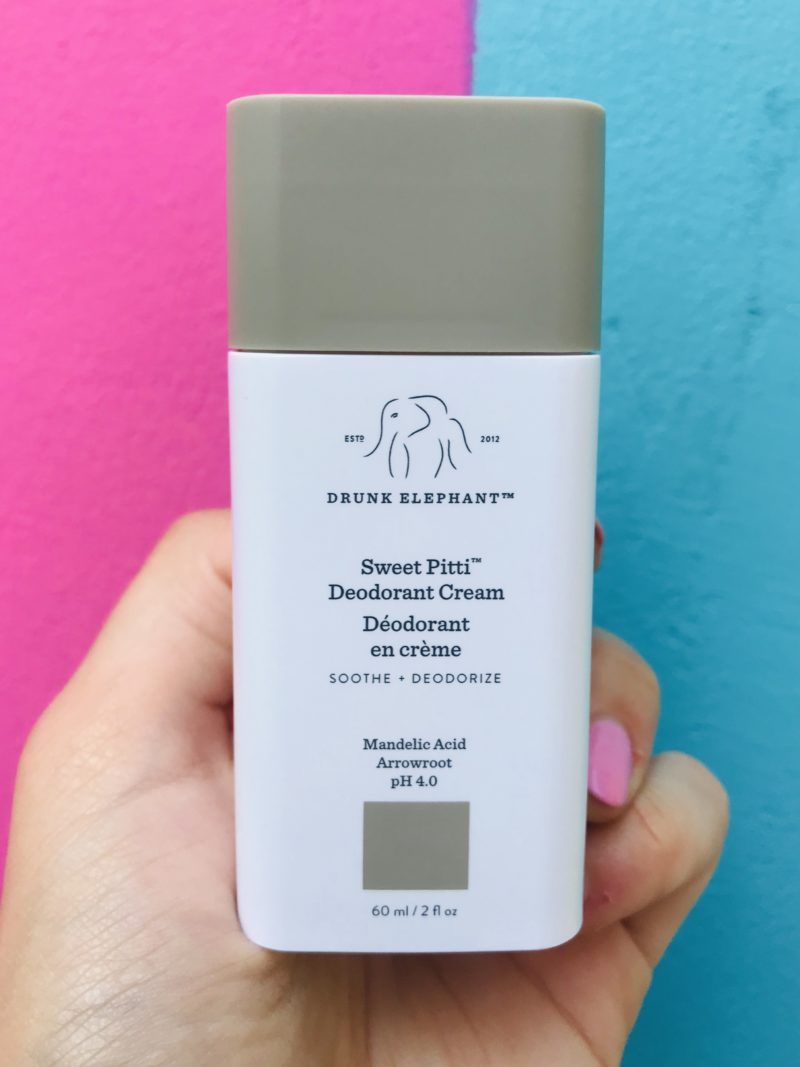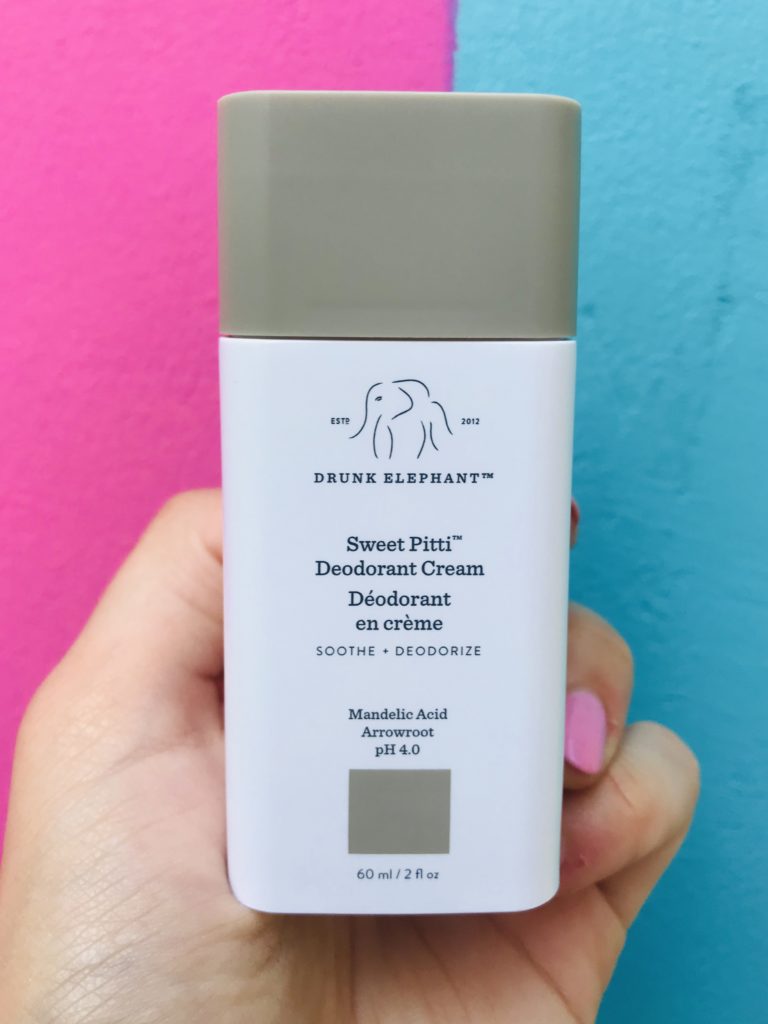 A great product for those who prefer natural cream deodorants. Again a very faint scent of 'Cocomino'.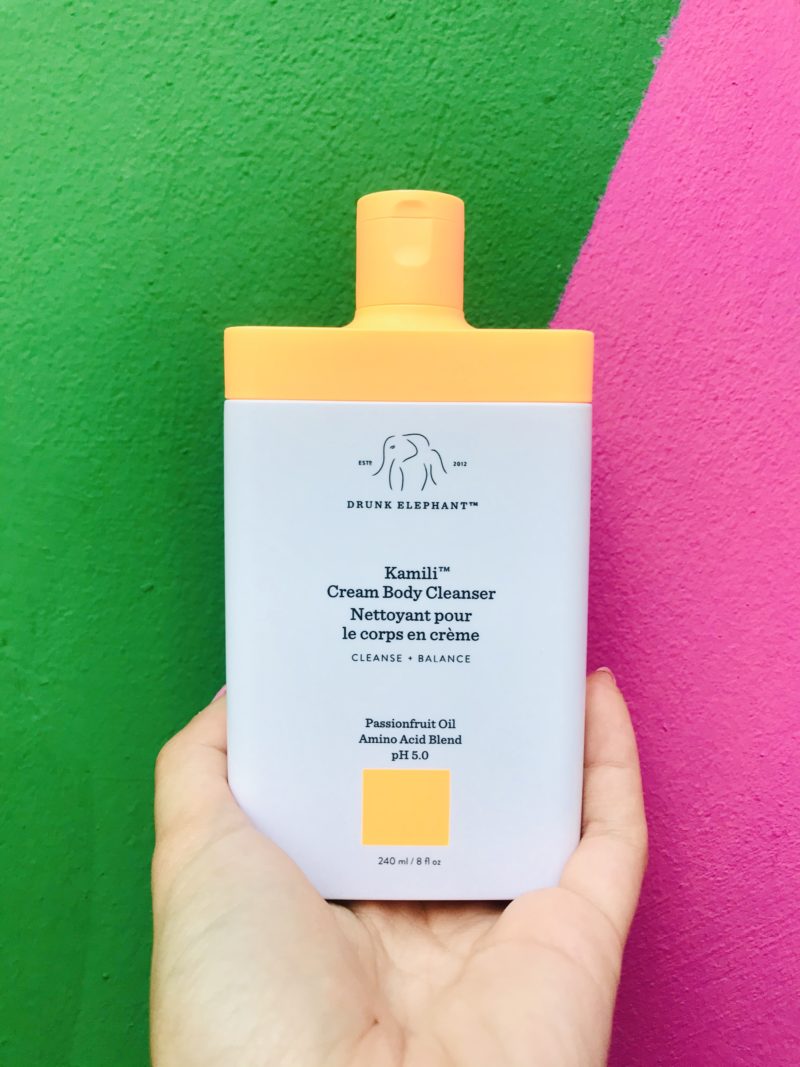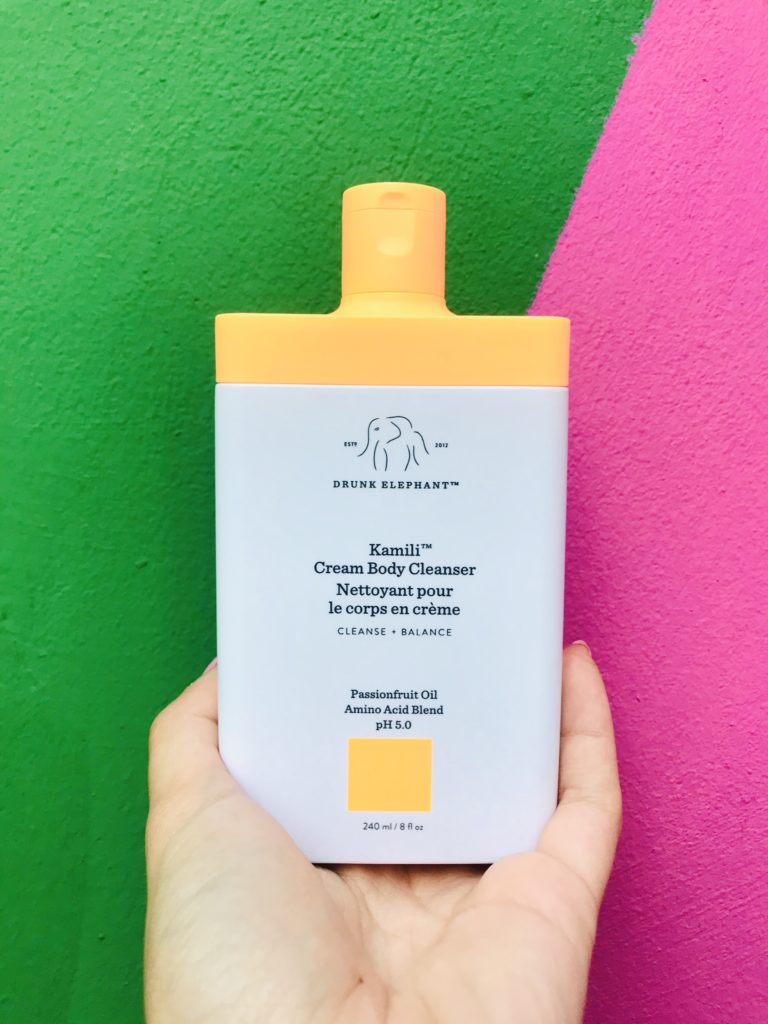 No specific problem with this: it's lovely and cleanses beautifully without stripping. Kamili™ Cream Body Cleanser gently cleanses using a stack of ultra-mild surfactants while non-fragrant plant oils and skin-restorative amino acids replenish and soothe, leaving behind a light layer of protective lipids.
It is physically impossible to throw on this bright, colorful, silky-soft robe and not be in a good mood. And we haven't even gotten to the best part: It's made from 100% recycled plastic bottles. See that? Mother Earth is smiling, too.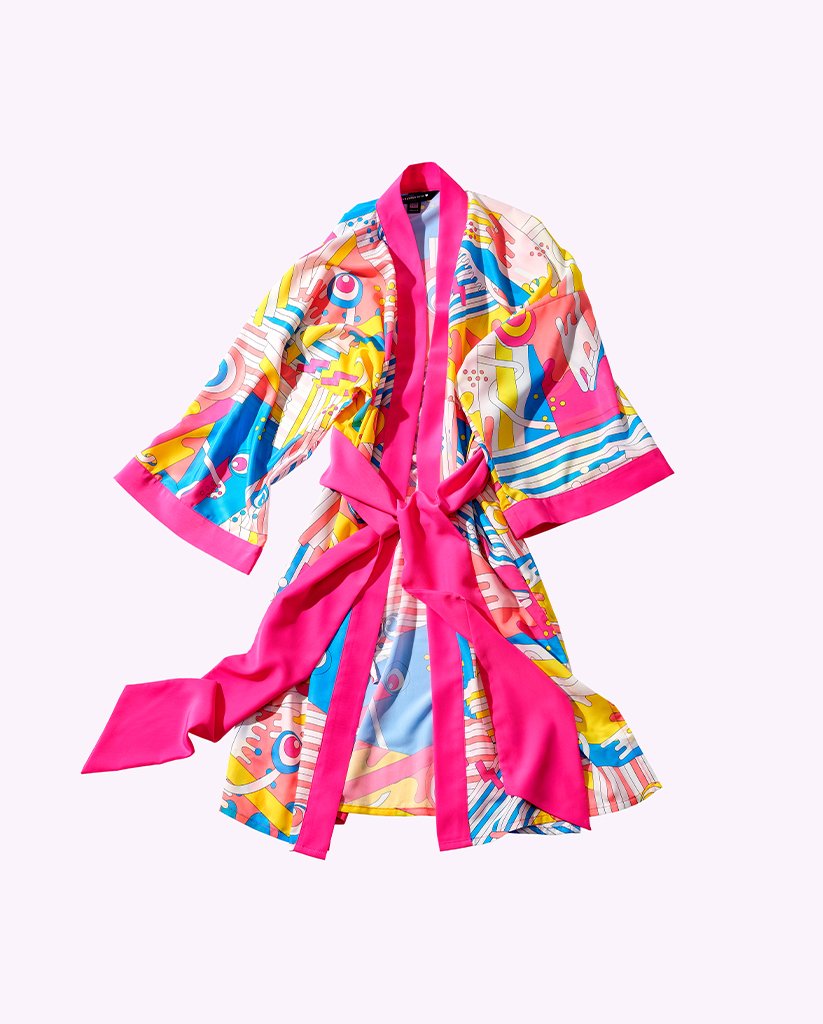 We had the pleasure of receiving also the cute and colorful drunk robe. It is physically impossible to throw on this bright, colorful, silky-soft robe and not be in a good mood. And we haven't even gotten to the best part: It's made from 100% recycled plastic bottles. See that? Mother Earth is smiling, too.
We also received the Drunk Elephant rubber bands, the fluo yellow comb and the face brush. What do you think of these very beautiful products? We leave here the website and instagram profile to buy them and to take a look!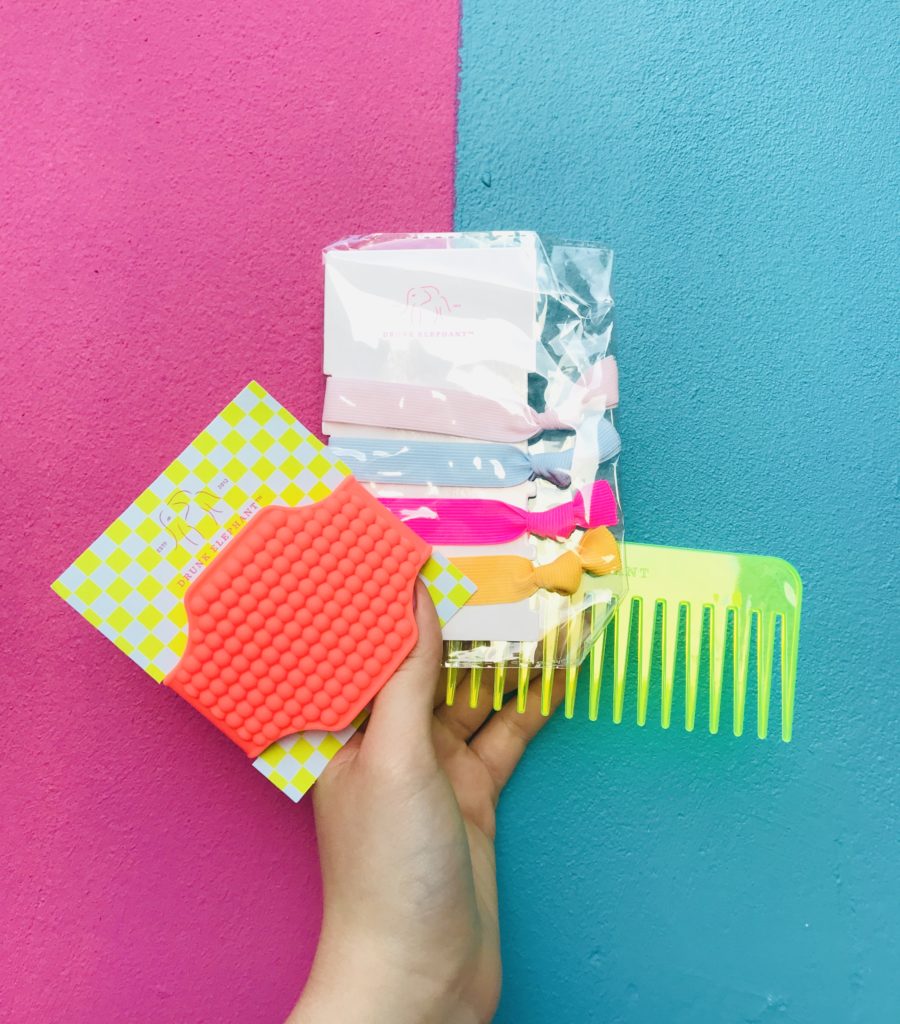 WEB SITE: www.drunkelephant.com
INSTAGRAM: www.instagram.com/drunkelephant