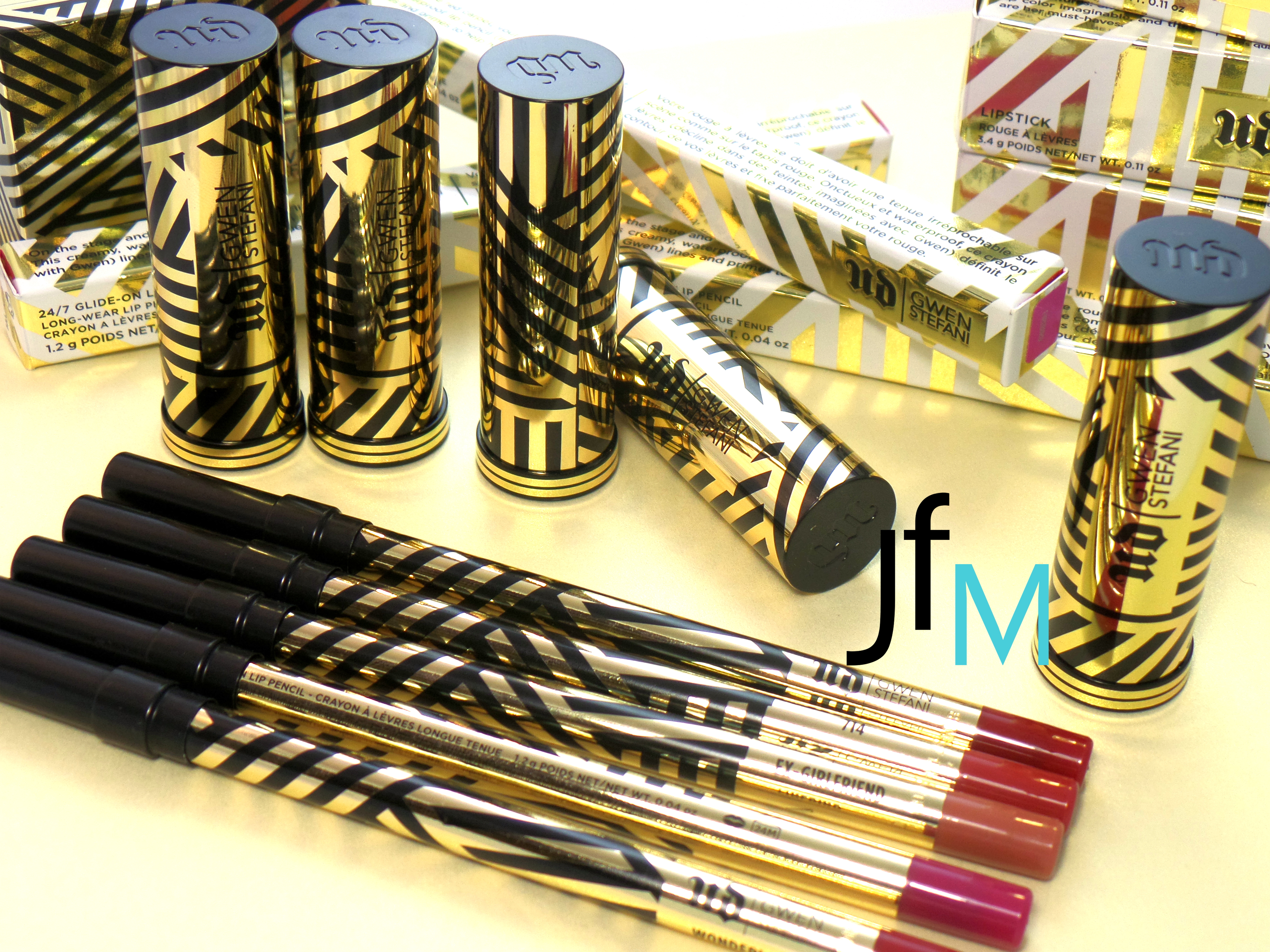 With the Spring's arrival URBAN DECAY presents the second part of the line in collaboration with the pop star Gwen Stefani, that we saw for the first time in December with the GWEN STEFANI EYESHADOW PALETTE that was a big success all over the world.
All singer's fan and Makeup Addicted were eagerly waiting also for the second part of the collection, that consists in 8 Lipsticks and their matching lip pencils, an eyebrows kit and a palette with 6 blushes contained in a packaging that reflects the style of the previous eyeshadows one.
Gwen Stefani has actively participated in the creation of the whole line, also the packaging has been inspired by her passion for graphic black and white with golden details.
Lipsticks colours have been created in perfect Gwen style with 5 shades of red, 2 shades of fuchsia and a bright nude lipstick. The 8 lipsticks have different finish and for the first time URBAN DECAY has presented the Mega Matte: the most matte lipstick ever.
All the nuances of the collection are characterized by Pigment Infusion System™ for an ultra creamy texture, easy to apply for an strong deep color.
All the elements of the Limited Collection UD|Gwen Stefani have been created to reproduce her most iconic looks.