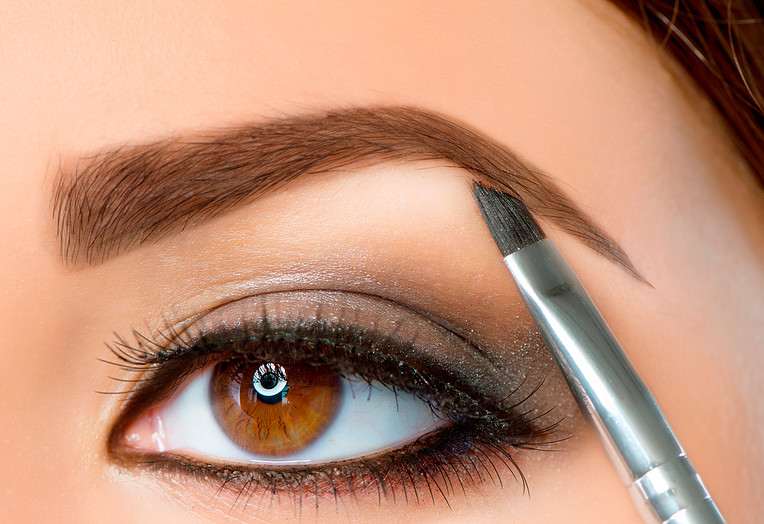 The current makeup trend is absolutely the contouring & highlighting. Sculpting and illuminating have always been the best tricks to "reshape" a face as desired, masking imperfections, giving prominence to the volumes and reducing defects.
But this famous conturing & highlighting technique can also be applied to the eyebrows?
The answer is yes!
Make up for ever proposes the PROSCULPTING brow line, which was created to help also the less expert beauty-addicted to define the eyebrows arch in a few easy steps. Eyes are the key part of the face and the first step to make them special  is to redesign their shape.
PROSCULPTING BROW is a compact 3-in-1 styling eyebrows tool performing as that one of star's Make-up artists.
This modeling pencil is the must-have to show off impeccable " Korean or "gull-wing" eyebrows style in three easy steps:
1 For a look that captures, redraws the eyebrow arch with the angled and retractable edge to obtain an accurate result without smudges;
2 Combing them with the nylon fiber brush to soften the color intensity, enhancing the eyebrows natural movement;
3 Then light with sponge applicator for one flawless strobing effect on the brow bone.