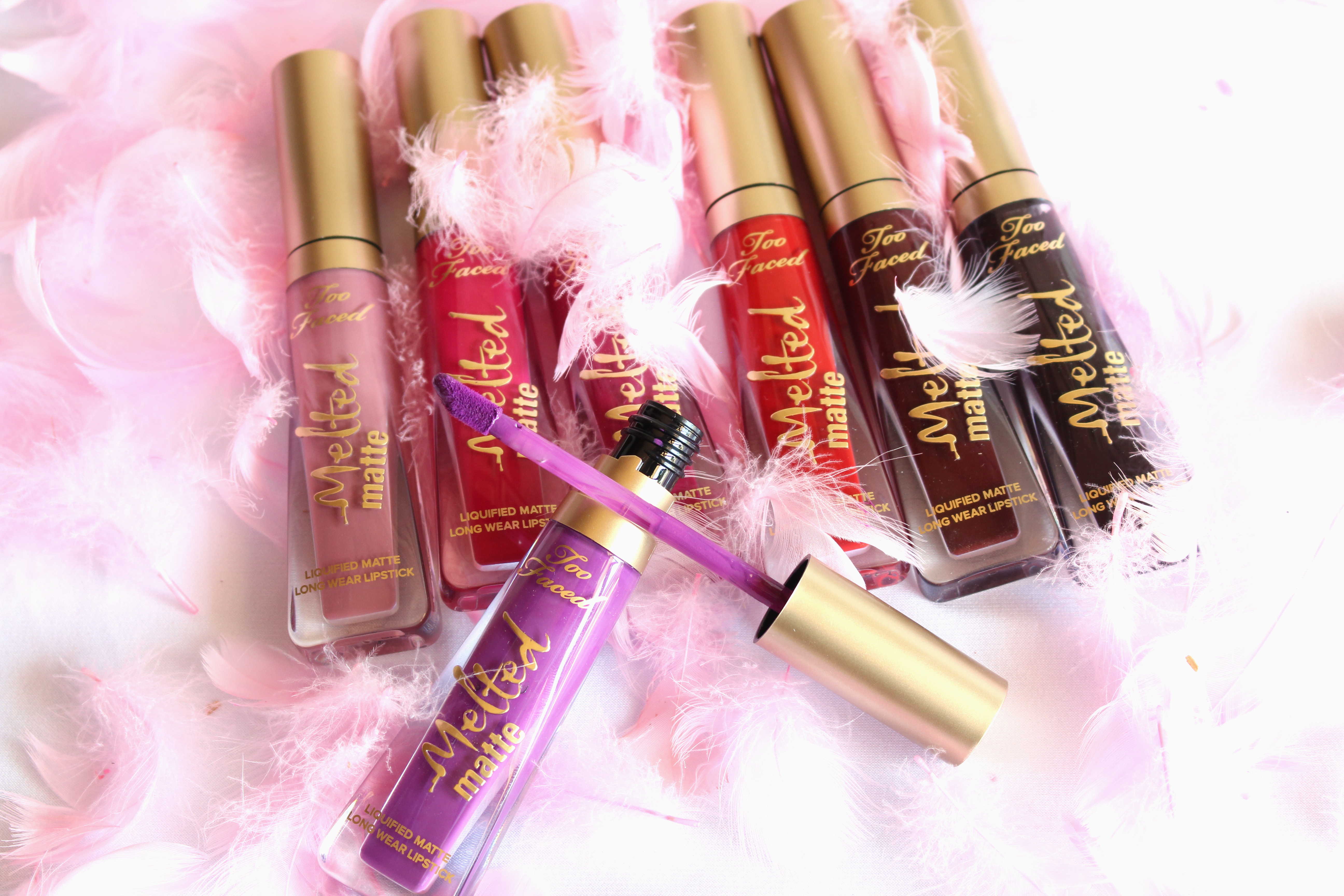 Girls it's official!
Too Faced has launched the liquid liptint, a liquid lipstick that is long-awaited by the fans of this brand.
The new Melted Matte so similar to classic Melted with the same packaging, have a new innovative formula that glides on the lips as a gloss, but dries quickly to an ultra-matte finish.
If you apply the lipstick, you will immediately notice fuller lips, like an injection of natuaral filler, and with this lipstick you can be sure that a surgeon will never attempt to your beautiful lips
The matte color have a long last for several hours, you can always have a full, rich colour on your lips.
Test this lipstick, by simply kissing your boyfriend!
The 17 colors has been launched in the U.S., however in other states there will be only 10 colours available.
The color palette is very rich and perfectly responds to the needs of young girls and adult women.
Among the shades you can find:
The nude Child Star, Sell Out and the particular Quenn B, the strawberry Bend & Snap! and the magenta It's Happening!, the Lady Balls is a perfect red, Drop Dead Red is a matte deep mulberry, Evil Twin is a dark cherry  and finally the orchid Unicorn.
The long-awaited Melted Matte have an ultra comfortable texture and
Already available in the U.S. market, they are ready to conquer the world the world at Sephora stores.
Remember to share your photos with Melted Matte that best represents you with the hashtag #getmelted