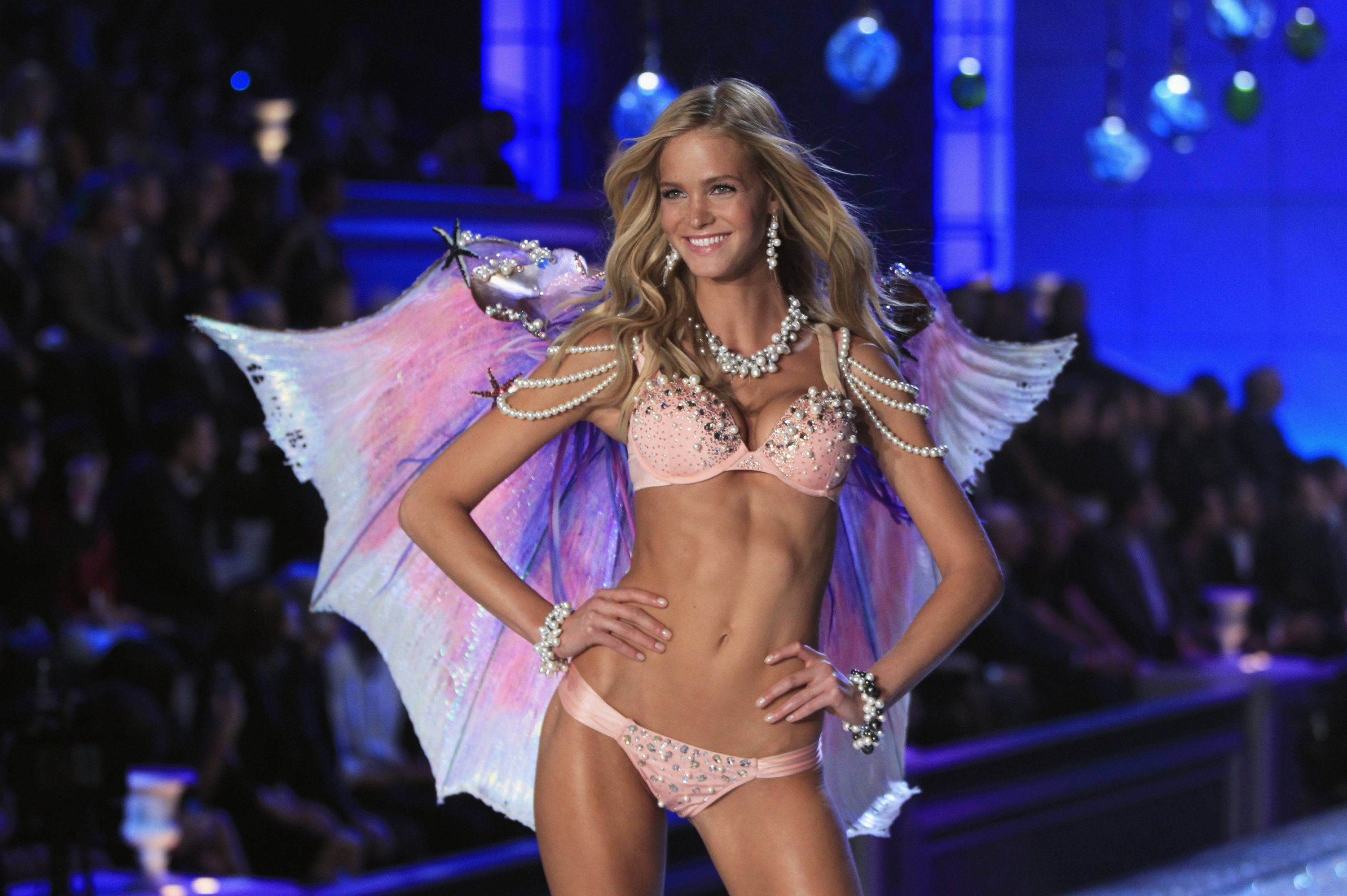 Erin Heatherton, best known for being an angel for the lingerie giant Victoria's secret from 2008 to 2013, spoke her mind ,about her absence from the last two shows and that famous catwalk.

Early this week, on Instagram, the model pubblished a shot of herself, explaining that now she loves her body, and that she became a true woman, a true version of herself and not fabbricated.

But before this photo, let's recap. She started her career quite young, in 2006, starring in campaigns for the likes of Valentino and Karl Lagerfeld, to the general pubblic and gossip lovers, she is salso known for her brief romance with Leonardo di Caprio back in 2011.

2013 was the beginning of her drama, ready to slay with her wings on the catwalk for the show following her regime, eating healthy, working hard in the gym like an athlet, twice a day. Something happened. Her body didn't want to collaborate. She felt the pressure of Vs team and their will for Heatherton to lose weight. But things didn't happen.

After a gym class, alone in her room, she started questioning: "Do I really have to eat in order to achieve, the "perfect weight"and please my client?.
Erin stated several time this week that she felt so depress and unsatisfied. That thought, was a wake up call for her. After a couple of days she decided to leave Victoria's secrets.

She is still a successful model, as we can see from her recent shoot for Sports Illustrated 2016.
SO BRAVO ERIN,ONE LITTLE CHANGE, CAN CHANGE EVERYTHING IN YOUR LIFE!