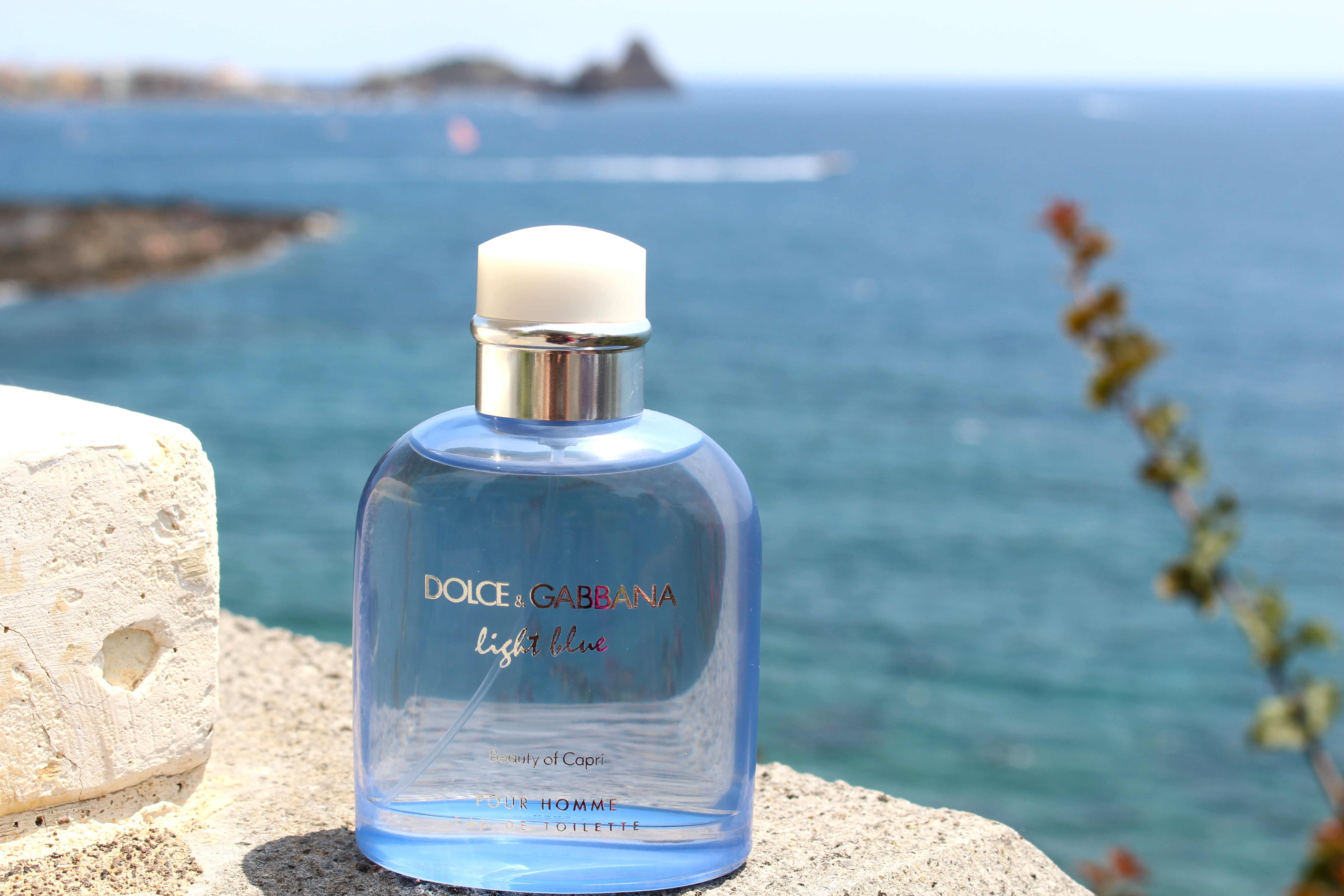 In the crystal clear waters of Capri, between the Faraglioni and the Grotta Azzurra starts the Light Blue romance.
Its Mediterranean journey has come back for this 2016 summer with two new fragrances in limited edition by Dolce&Gabbana: Light Blue Love in Capri for her and Light Blue Beauty of Capri for him.
The packaging of Light blue Love in Capri evokes a nostalgic and romantic past. The translucent blue elixir of the fragrance is housed in an elegant, slender and straight bottle, with the glass that reminds the enchanted colour of the Grotta Azzurra's water and decorated by metal details and a white cap.
Light blue Beauty of Capri packaging is the perfect representation of the natural and magnificent beauty of the island. The bottle follows the suggestion of curved profiles; it is a chromatic harmony in blue that pays tribute to the unique colour of the water in the Grotta Azzurra.
Light Blue Love in Capri is a floral fragrance, romantic and feminine, full of typical White flowers of this island.
The fragrance opens with the freshness of lemon and mandarin, a top with a citrus scent and sparkling notes.
The middle is a rare combination of white flowers that celebrates the extraordinary flora of the island in the spring; a blend of honeysuckle, almond blossom, jasmine and Heliotrope.
The bottom is warmed by musk notes, the power of the cedar wood and dry amber notes correct the citric ones in the top and at the same time enrich the pure beauty of the bouquet in the middle of the fragrance.
Light Blue Beauty of Capri is a woody-aromatic fragrance, masculine and elegant, inspired by the ardeous and rocky profiles of the coast, the green expanses in the woods exposed above the sea,
The top notes are characterized by the freshness of cedar peel's oils, amplified by the bitter orange and the Sicilian bergamot oil.
In the middle it reveals the sweet smell of Neroli with a marine accord that recreates the refreshing feeling of the sea water and balances the citrus tris. The brilliant touch of the Sichuan pepper is the memory of the slightly salty sea breeze.
The strong signature of Light Blue Beauty of Capri is underlined in the bottom by the cedar wood strength and Vetiver, completed with resin accents of myrrh and musk notes.
© Copyright – Just Fashion Magazine – 2016 Tutti i diritti riservati