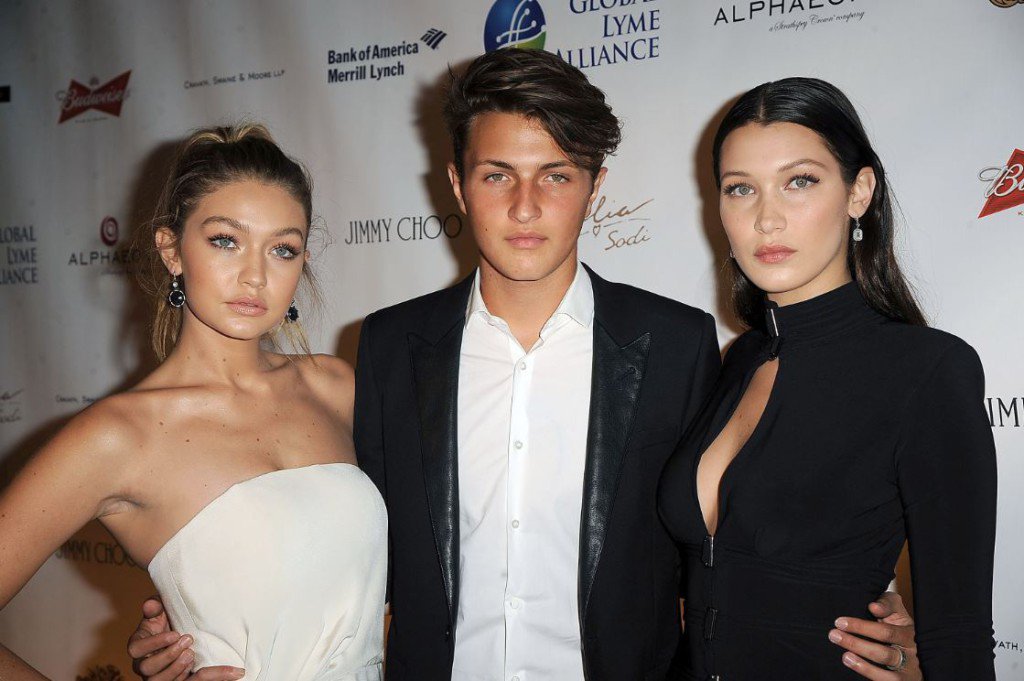 There was a time, when supermodels were the only ones allowed to grace the covers of the most important magazinges, and the only ones to rule the fashion world, with editorials, cosmetics campaigns and important deals.
That time is gone. As we know trend comes and go, in the fashion business, social media has become a crucial factor to deal with, in order to become a successful model, business woman, business men or one of the kardashians. (yeah i'm joking).
Momagers must be proud of their sons, competing with supermodels and casting directors, to take a spot in a catwalk, in an editorial or better in a campaign.
We have seen plenty of unprofessional models, who have skipped the development part, getting big campaigns and covers.
And now it's time for Hadid's family to shine.
First was Gigi at the tender age of seventeen, she signed with img models, and got a contract with Guess, nowadays Gigi, is known for nothing, except for her money and boyfriends.
She has become a superstar, with contracts for Maybelline, multiple covers, the last one was for Meisel and Vogue Italia, and working non stop, strutting her stuff on the catwalk for the big ones and getting a spot this year in vs fashion show.
Then was Bella's turn in the modelling industry, also signed with img at 18 years old, the brunette sister this year, is making a sensation in modelling, with covers for Vogue, Elle, W magazine, Harper's Bazaar and Glamour. This year Bella is on the demand even on the catwalk, walking for Givenchy, Miu miu and Chanel.
Guess for Bella plastic surgery and a famous boyfriend from the Weekend paid off really well.
Now the brunette for no reason at all is at Cannes Film Festival
Last but not least, joining img family is Anwar Hadid, 16 years old, signed to the big agency of his sisters last febraury, he already shot for l'Uomo Vogue, Nylon and recently got a cover for Teen Vogue, maybe in a couple of years Victoria's secrets is gonna create outfits for men, and he is gonna walk on the show, who knows. (yeah another joke don't take me too serious).
Nepotism is the way in fashion now, we have to accept that.
Mama Yolanda Foster, and daddy Mohamed Hadid, already filthy rich on their own, must be really proud of their "indipendent and professional" sons