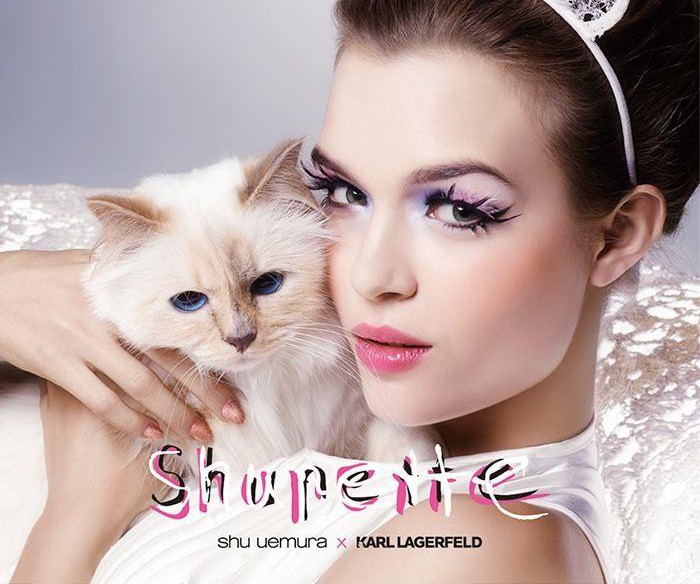 For a model, getting a big cover is a pretty huge deal. Appearing on Vogue, Harper's Bazaar, Cosmopolitan, GQ and many many other is useful for a model, to get a boost for her carrer, and covers can bring also contracts.
Models.com, has made a list, of the most important pet in the fashion world, that are gracing the covers of the magazine.
Here they are, these sexy, funky, wild animals starring on Vogue and many others pubblications, alongside with famous model.
This list includes, rabbits, horses, dogs, cats.
Models are out, pet are in! (Never Thought that i could be able to write that.)
Choupette Lagerlfeld, the surname speaks for itself, but the cutie cat with blue eyes, and white fur, has landed covers for Vogue, Harpeer's Bazaar, W magazine and also a Shu Uemura campaign, guess Karl must be really proud of his feline.
Nevill Jacobs, another important surname, a killer profile, the ability to pose with a bow tie and glasses made Nevill, the star of Marc Jacobs Bookmarc spring summer 2015 campaign, shot by David Sims.
Dream Weber, can be seen in many editorials and campaigns of his "dad", the legendary photographer Bruce Weber, we can also admire this beautiful dog in Weber's latest project for doggy accessories. The statement for this campaign is clear: it's a dog's life.
Dolly Campbell, is the stunning horse of model Edie Campbell, with her huge brown eyes and angular but also soft face, she starred in a Lanvin campaign with her mama.
Bat Grand, a cute black bunny is Katie Grand's Bff, being a bunny of the world renowned fashion stylist must be hard, but Bat has been able to shoot with famous photographers like Solve Sundsbo and models Jessica Stam and Lily Donaldson.
Frankie Kerr, this brown and cute Yorkshire has landed a cover of prestigious Vogue Italia with her Mom, former Victoria's secret model Miranda Kerr.
At all the Models out there, it's a warning! Watch out!these pets are conquering the fashion world, follow your diet and fitness routine.