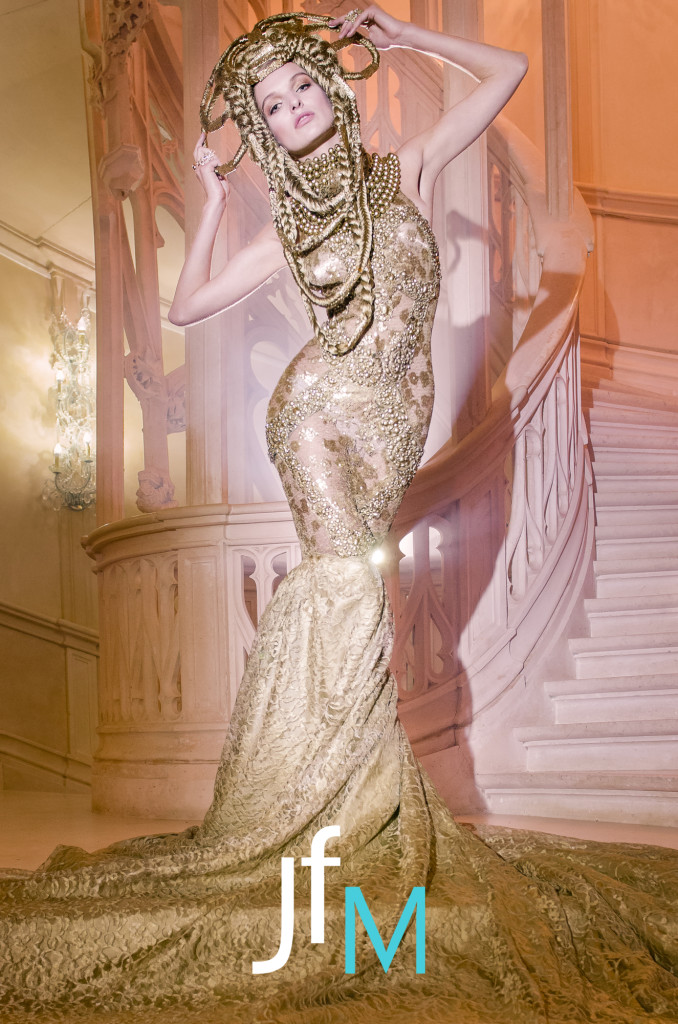 This image was taken while attending a photography workshop at Chateau Challain, an incredibly beautiful estate located in France's Loire Valley. The workshop, titled: "French Fairytale" – A Fashion Shoot Experience, was produced by photographer Miss Aniela, and gave six photographers the chance of a lifetime. During this event we spent five days, photographing four, fully styled, agency-represented models.
All together, we were able to shoot ten unique looks and ultimately walk away with a fantastic portfolio of high fashion photographs. Surrounded by new friends and tons of creativity, were pampered with gourmet French meals, and spent our nights tucked into magical rooms with canopy beds. Minna Attala, masterfully handled all the styling, while the stunning hair and makeup looks were created by Grace Gray and Rachel Sigmon. As well as being a master cosmetologist, Rachel Sigmon, is the owner and designer of Posh Fairytale Couture, and was responsible for fashioning the gorgeous golden headdress and sparkling outfit shown in this image. Other looks were created by Miss Aniela, Fairytas, or were rented from National Theater London. Jolita Jewellery, Velvet Eccentric, and National Theater London, all supplied jewelry for the shoot.
The extraordinary model pictured here is Kristina Viacuiunaite who seemed to be directly channeling Linda Evangelista during the entire session. This workshop exceeded my expectations and was indeed a life changing experience. I was so thrilled to be a part of this event, and I am now very excited to share this image with JFM.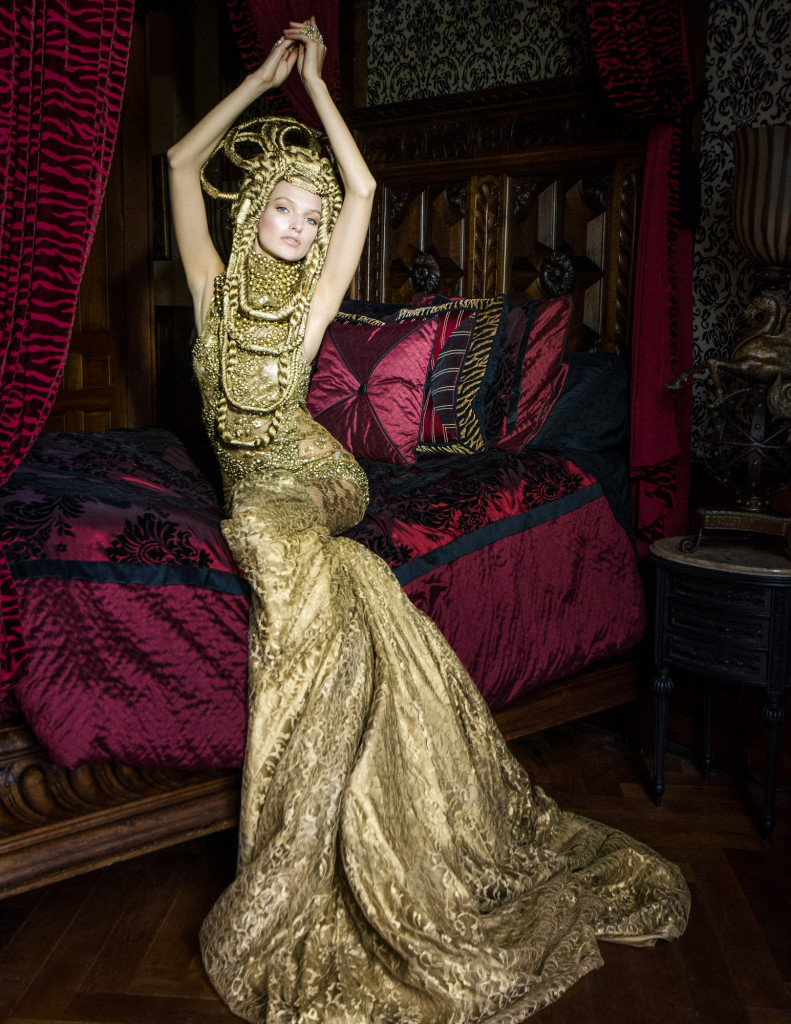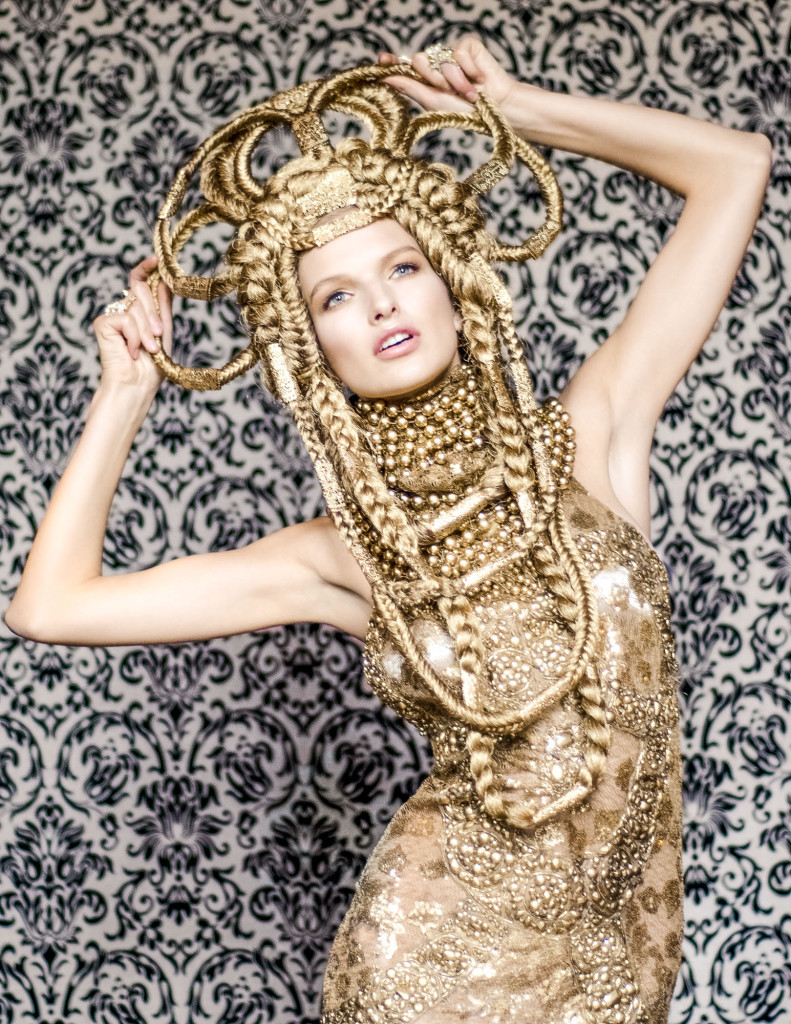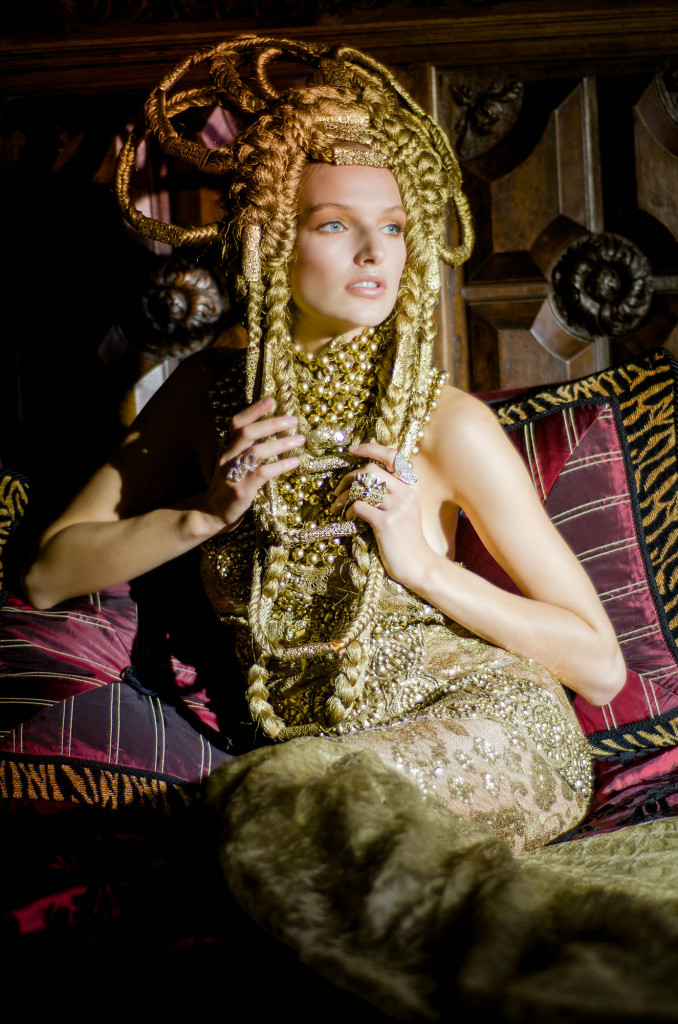 Model: Kristina Vaiciunaite
Dress & headpiece: Posh Fairytale Couture
Hair & makeup: Rachel Sigmon
Rings: Velvet Eccentric and National Theatre
Stylist: Minna Attala
Production: Miss Aniela